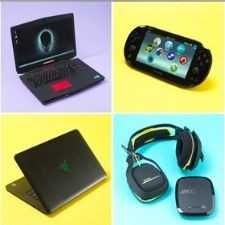 Gadget Geeks
Discuss all electronic gadgets - ask questions, doubts, troubleshooting tips et al. to fellow gadget geeks.
552 Members
Join this group to post and comment.
Microsoft Surface Studio Might Be The First Serious iMac Destroyer
Microsoft has just announced its all-in-one (AIO) desktop computer, called 'Microsoft Surface Studio', and the first reactions from computer enthusiasts hint that iMac has a worthy competitor. Microsoft's Surface Studio packs some innovative design changes and tools that power users might just fall in love with. Microsoft unveiled this latest machine at its "Imagine What You'll Do" event in New York City just about an hour ago.
The Surface Studio boasts of a 28" touch-enabled, PixelSense display that drives 13.5 million pixels. Microsoft says that it's 63% more than for a typical 4K displays available in the market. The screen itself is just about 12.5 mm thin. The graphics professionals will appreciate the ability of the display to switch between DCI-P3 color and RGB on the fly.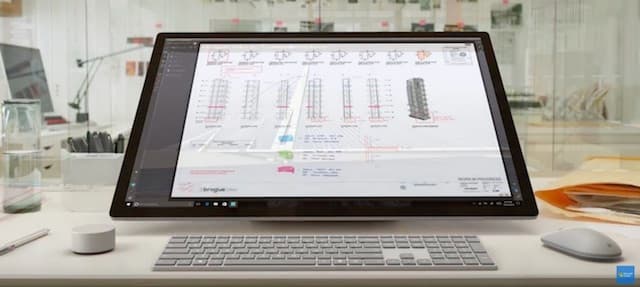 Microsoft Surface Studio​
The display is mounted on a new hinge that allows the display to be tilted to about 20 degrees, which will definitely be handy when you are drawing on the screen with the stylus. The official introduction video also shows a new input device - a rotating knob that allows the user to do multi-tasking easily. More information about the new input should be available soon.
The Surface Studio will ship with 6th-gen Intel Core i5 processor, 8 GB of memory, 1TB of storage space and a 2GB GPU to drive the graphics. You may pre-order the basic version for $3000 starting today. If you need more power, an extra $500 should get you Core i7 CPU, 16GB memory. The top-line machine that costs $4200 ships with Core i7 processor, 2TB of storage, 32GB memory and the mighty 4GB NVIDIA GeForce 980M graphics processor.
We at CrazyEngineers are impressed by what's Microsoft's offering in 2017. The ball is in Apple's court now.
Source:
Surface Studio is Microsoft's first all-in-one desktop