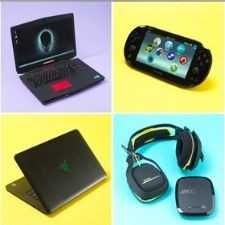 Gadget Geeks
Discuss all electronic gadgets - ask questions, doubts, troubleshooting tips et al. to fellow gadget geeks.
608 Members
Join this group to post and comment.
Micromax and BSNL Team Up To Bring Bharat 1 To Compete With Jio Phone
Now that everyone in India knows what the JioPhone is and have started taking deliveries of millions of units, it has paved way for phone manufacturers and celluar operators to team up to bring bundled offers which are more lucrative than the other. After JioPhone, Aircel and Lava launched a feature phone with unlimited 2G data and voice calls. Next Airtel tied up with Karbonn to bring a bundled smartphone with unlimited 4G data and voice calls. Today Indian smartphone manufacturer Micromax and state owned telecom brand BSNL have joined hands to bring another 4G feature phone called the Bharat 1.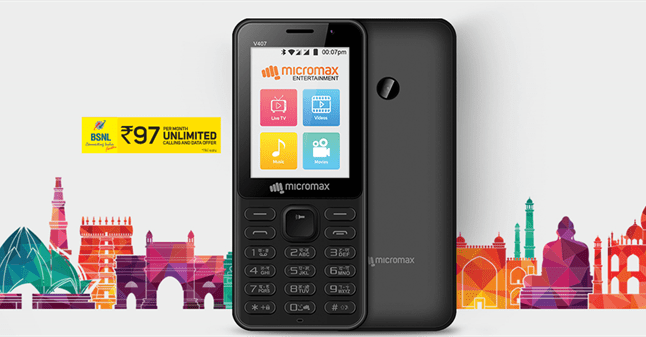 ​
The Bharat 1 is a 4G feature phone by Micromax that works just like the JioPhone. The Micromax Bharat 1 is VoLTE ready and we know what you are thinking BSNL does not offer VoLTE services this means calls will be made through conventional cellular channels. The Micromax Bharat 1 has a 2.4inch TFT display and a keypad underneath. The Micromax Bharat 1 is powered by a Qualcomm Snapdragon processor and 512MB of RAM which is more than enough for a feature phone.
The Micromax Bharat 1 has 4GB of internal memory and currently we have no idea if it supports memory expansion with the help of microSD cards. The Micromax Bharat 1 has a 2MP camera without flash on the rear and a VGA front sensor. The Micromax Bharat 1 one supports 22 regional languages and just like JioPhone will let you make payments with the help of BHIM UPI app. The Micromax Bharat 1 is powered by a 2000mAh battery. Micromax has its own entertainment app that shall offer users access to 100 live TV channels, music and movies. We are unclear about the content library at present. The Micromax Bharat 1 has Wi-Fi and GPS connectivity. The Micromax Bharat 1 costs Rs. 2200 and you will have to buy it from retail stores from October 20.
Now let's move on to the service provider's offer. The Micromax Bharat 1 will work with BSNL and for this phone only it has launched a new tariff plan. With a monthly recharge of Rs. 97 you shall be able to enjoy unlimited calls, internet and SMS. Now we know for a fact that BSNL will have to cap the daily SMS quota to 100 because this limit is dictated by TRAI. Next when it comes to internet, we are not sure if this phone will offer 2G or 3G internet because currently BSNL does not offer 4G services. We are guessing that there shall be a daily limit after when speeds will be throttled. Calls are of course not unlimited in any way because most operators have a daily or monthly limit on their unlimited voice calling plans. Sadly we cannot say anything concrete for now as the plan details have not been made public yet. Once the plans are put up we shall let you know. The only fact that we are sure of is that the Bharat 1 is a dual SIM phone and the second SIM slot is unlocked for all cellular operators.
Micromax founder Rahul Sharma was quoted saying that the Micromax Bharat 1 is effectively cheaper than the JioPhone in the longer run. But the question here is that will you ditch your current phone (smart or feature) for this? Time will tell or you can in the comment section below.
Source:
Micromax