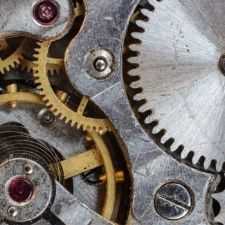 Mechanical
Community of Mechanical Engineers: Get help about everything related to mechanical engineering from fellow mechanical engineers.
826 Members
Join this group to post and comment.
Mechanical Robot Made From Paper By The Japanese [Video]
The Japanese are the front runners when it comes to the task of developing advanced robots. This time though they have attempted something different. A Japanese student has managed to build a robot by using paper as the basic material. A few small pieces of wood were attached to give the structure support and rubber bands were used to supply power. According to the person's website he took the concept of 'Decaying Machine' and developed this 'Mechanical Paper Model'. Named as PR-III this robot can walk in a straight line.
The personal website of the student contains a log showing all the trial and error efforts made by him in order to come up with a working model. He has also managed to build other paper robots which use rotating wheels for motion and a multi color robot is presently under his construction.
The video below shows how this robot was made and a glimpse of its working. Check it out -
Source:
Geek
 Via: 
Mechanical Paper Robot