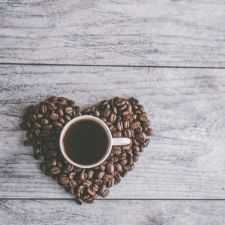 Coffee Room
Discuss anything here - everything that you wish to discuss with fellow engineers.
12915 Members
Join this group to post and comment.
Looking for HELP to complete an assignment
I sign up on this forum just looking for help 😉 because my daughter is enrolled in a STEM Academy and she have a homework that is due on this Friday September 23rd 2016. The assignment for this PLTW project consists in find an engineer and ask seven questions (picture attached). Could you help me with this? if not that's fine... I understand.
If you want to respond please send your answers to my email:
ajsonegraphics@gmail.com
I would really appreciate your help.
Regards
Response sent to your mail box.
1. Describe your engineering field: Well, I'm an electrical engineer who works as a computer engineer.

2. Current job title: CEO

3. Job and duties: Startup / Small Business CEO has to do multiple roles - which vary from key decision making, writing code, looking after finances and sometimes cleaning the desks 😨

4. Average Work Schedule:
- Typically starts at 6:00 AM
- Check emails and reply to them
- Followed by a 3 hour long break (badminton + morning duties + yoga et al)
- 10:00 AM meeting with team
- 10 - 12 AM : Tutorials + Learning + Development
- 12 - 1 PM : Lunch Break
- 1 PM - 6 PM: Variety of tasks depending upon what's important.
- 2 hour break
- 8 - 10 PM - General leftovers, planning, responding to emails etc.

5. Took up science for my 10+2; and then opted for Bachelor of Engineering (B.E) degree in Electrical engineering. Decided not to study further.

6. Well, if I had an option, I'd shrink all of engineering course into two years. I'd not do anything differently.

7. Advice: Engineering should open your mind to possibilities. I firmly believe engineering is all about your attitude towards solving problems using available resources. Keep in mind - engineers are awesome.