Home

>

Apps

>

Groups

>
LINE Owned Music Streaming Service MixRadio Shuts Down
Question asked by Satya Swaroop Dash in #Coffee Room on Feb 16, 2016
MixRadio will soon be dead. Its latest owners LINE, the makers of the messaging app of the same name announced quietly that they will discontinue the operations of its subsidiary MixRadio Limited that they bought from Microsoft about a year ago. The MixRadio streaming service that runs on smartphone apps only will be discontinued in the coming weeks. The technical team at MixRadio will be working to ensure that the shutdown goes smoothly. The reason for discontinuing this service like any other service is financial viability. The team says after a careful assessment of the performance of MixRadio, the challenges faced by music streaming market, growth opportunities and its own priorities, they have decided to shutdown the service. LINE will offer music service to users in Japan and Thailand through its LINE Music service but elsewhere in the world they have admitted defeat.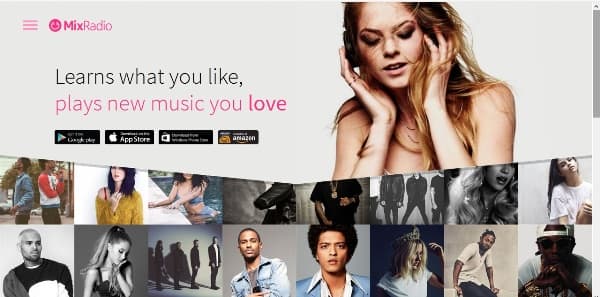 ​
The demise of the app will come as a shock to most Windows Phone users across the world as MixRadio which was owned by Nokia was the first and exclusive music streaming app to be made available on this platform. A few years back when you bought a Nokia Lumia smartphone you would be given the option to download music from the Nokia Music service through this app for free for an entire year. The music streaming app allowed you to pick any genre or artist of your liking and it would begin playing the songs. One of the highlights of the app was that it allowed you to download mixes of your choice (up to 4) for free for offline hearing.
The turmoil for MixRadio began when
Microsoft took over
Nokia's devices division back in 2013. In the month of July 2014 Microsoft announced that it was selling the service to LINE who promised that they will acquire the team at MixRadio Limited and continue developing the service. They even launched beta apps for iOS and Android apart from continuing to send upgrades to remove Microsoft's name from the MixRadio app on Windows Phone.
LINE was never able to earn a profit from MixRadio due to the following reasons. Firstly, it was a free platform and unlike other services like Saavn or Gaana they could not push ads efficiently into the service. Second, MixRadio could only be accessed via apps and not the website and this drove away users. Third, the app that was released for Android were made exclusive to new Samsung devices which again closed the user base just like it did in the time of it being a Windows Phone exclusive.
So yet another service kicks the bucket, are you going to miss it? Let us know in the comment section below.
Source:
LINE
via
TechCrunch
Posted in:
#Coffee Room