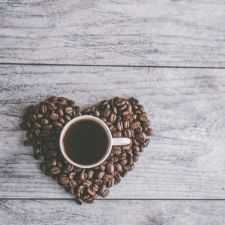 Coffee Room
Discuss anything here - everything that you wish to discuss with fellow engineers.
12894 Members
Join this group to post and comment.
Jio Prime Membership Details
Reliance Jio has announced the new 'Jio Prime' membership plan for all of its 100 million customers. Reliance head, Mr. Mukesh Ambani unveiled the Jio Prime membership details at a company event. Let's take a quick look at what this plan offers.

Jio Prime Membership Fees:

Existing customers of Reliance Jio can enroll into Jio Prime for Rs. 99/year. It's a one time fee and will be renewed at the end of year on March 2018.

Jio Prime Enrolment Schedule:

The membership drive starts on March 1, 2017 and will end on March 31, 2017. The company made it clear that this is a limited time offer and hence, invited users to subscribe as soon as possible. Please note that only the existing customers of Jio are eligible for the offer.

Jio Prime Membership Process:

The Jio Prime membership can be obtained either online, through jio.com or by visiting any of nearby Jio Digital Life outlet, including the Reliance Express outlets. It can also be done through the MyJio app on your phone. As of now, the option is not available on the app and it's expected that the app will get an update before March 1.

Jio Prime Membership Offer:

Mukesh Ambani informed that those customers who subscribe to Jio Prime will continue to get access to unlimited data and voice made available through the Jio New Year offer. Note that the Prime members will have to pay only Rs. 303 per month to continue enjoying the offer; which comes out to be just about Rs. 10 per day.

Mukesh Ambani also informed that the Prime members will get a lot of others exclusive offers over the time. The details will be made available timely through the app and myjio.com website.

Jio Media services will be made available totally free till 31 March 2018 for Jio Prime members. There will be several attractive deals from Jio and its partners for the prime members.

Watch Mr. Ambani announcing the offer:-


Thoughts:

Did you guys notice how Ambani has just destroyed all other existing telecom operators in India? You can't compete with freebees and predatory pricing. I use data moderately and I've been an Idea Cellular subscriber for the last ~10 years. I thought I'd be with Idea forever; but Jio's offer is unmissable.

I pay about Rs. 300 - 500 every month to get few hundred MBs of 4G data and voice calling. If I were to get all of that for Rs. ~310 per month; why'd I not want to switch? Rs. 310/month is still cheaper than Jio's other tariff plans and boss, that's lots of cost cutting!

Understanding Jio's game plan:

Jio's game plan is quite awesome. It wants to get users on the board by offering them plans and pricing others can't match. Once the users are on board and are used to paying; they'll be super reluctant to switch back to other operator; unless their offer is 3x better than what Jio's offering. Jio will recover all of its costs by having loyal subscribers over the next 5 to 10 years.

Now the question: How many of you are going to enroll for Jio Prime membership?
After much adieu, the announcement is finally here. Voice calls to stay free. Charge only for data from April 1st.
Kaustubh Katdare

Existing customers can enroll into Jio Prime for Rs. 99/year.
This I believe is really the best thing ever. Offering such a prime service for that cheap is certainly going to be a key game-changer for Reliance. Competition is healthy, but right now other telecom companies will be super worried about what they next action plan would be, simply to keep themselves afloat. As
@Kaustubh Katdare
said above, the offer that Reliance has put forth is totally unmissable.
The other day I read someone's article that mentioned how Mukesh Ambani is merciless at killing his competition by lowering the rates by such a huge margin. His comment also included thoughts on how his move is affecting jobs in telecom industry, which is said to be losing as many as 25000+ jobs.
Kaustubh Katdare

Rs. 303 per month to continue enjoying the offer; which comes out to be just about Rs. 10 per day.
This seems like quite a reasonable plan to me. Wondering what exactly will be the services offered under the "line up of deals and offers from Jio and its partners" for Prime members.
Also, is it Rs. 303 for 30GB/Month? I saw that in a tweet. Can someone confirm?
Ankita Katdare

Also, is it Rs. 303 for 30GB/Month? I saw that in a tweet. Can someone confirm?
As Mukesh Ambani said in his speech, the Jio Prime is an extension of Jio Happy New Year offer. If his words are to be believed then it's true. According to Jio Happy New Year offer you get 1GB of high speed data every day and after consumption of 1GB the speed reduces to 128kbps. On 128kbps the data remains unlimited. So Rs. 10/day for 1GB of data daily does not sound bad at all.
The motive of Mukesh Ambani is simple, he wants Jio to be everybody's primary number. Right now everyone has two numbers, one with the cellular operator they were to begin with and the other one Jio. With the Jio Prime offer where you have to pay Rs. 303/month, users will be inclined to drop their current cellular operator and go with Jio.