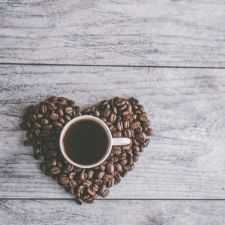 Coffee Room
Discuss anything here - everything that you wish to discuss with fellow engineers.
12889 Members
Join this group to post and comment.
IT MNC Or small scale company - Which is good to start career in IT?
Want to know in detail that which is good and how.
It's really difficult to provide a meaningful answer because we don't know anything about your education, background, what your aspirations are etc. If you could spend a little more time describing your question, I'm sure you'll get more elaborate and specific answers. 
I'm pursuing Bachelor's of Engineering in Information Technology, having last year and also not much good with academics.
Okay, that's some information, but I was expecting more, relevant information. Let's see what you get by starting with a small scale company or a big IT MNC. 
Starting a career with IT MNC:
There are several pros and cons of starting a career with IT MNC. Perhaps, for majority of people, IT MNC is a career destination.
In IT MNCs, new joiners are made to join existing teams. These teams work in accordance with very well set processes. The major IT companies have CMMI certifications and are obliged to work under set guidelines.
While this is a good practice and every new engineer working under a well defined job role - this makes engineers costly confined to specific skills-set.
There's another important aspect. While IT MNCs recruit in masses, they must keep a percentage of their workforce available for the next projects. Unfortunately, there is no guarantee if these new employees will actually get to work on a new job.
I've personally known people who were 'on bench' for almost two years after joining. They had a tough time because they had no improvement in their skills-set even after two years of job. 
It makes the job switch quite difficult and many decide to leave their jobs to pursue higher studies. 
This is an important factor to be considered. 
Starting career with small sized company or SME
 There are two categories - startups and SMEs. If the startup team is small, new engineers will often be given multiple responsibilities. This could be a good thing or a bad thing depending upon how capable the engineer is. 
For SMEs, engineers will mostly be put on a live job because the concept of 'bench' isn't really affordable to these companies. However, work itself could be chaotic. 
So what should a fresh graduate engineer do?
My question - why do you even care? Grab the first opportunity that comes your way. Building skill-set is easy when you are motivated to learn more and want to enhance your career. 
Whether you start with a small company or a big company - there is nothing as 'good' or 'bad'. The focus should be on getting a job with a decent company. 
I hope this helps. I'll tag @saandeep and @Manish to add their opinion. 
Here is my view:
1. Small company
  (a) There is Lot of Work and Lots of learning in startup companies.
  (b) Here You will be able to enhance your knowledge in different fields.
  (c) There will be a direct impact of your work on companies growth.
  2. MNCs :
  (a) Good Salary.
  (b)In MNCs, you will be the part of big team and responsibilities will share.
  (c) Routine work and more flexible.
 



@Addy - Yeah, I missed the point about the salary. You are likely to get a better salary in IT MNC compared to a small scale company or MNC. An exception to this is funded startup companies. These are known to offer exhorbitant salaries even to fresh graduates.
But as you'd guess, getting a job in these companies is quite challenging. It'd be better to start preparing for it right from the beginning of the third year. 
However, there's another angle to this - the increments aren't going to be just as awesome. In India, the average would mostly be in single digit ~ between 7 - 9%. Keep in mind that - it's average; which means even the big companies can offer increments in the range of 3-5% (annually).
What would I pick?
I began my career with a big IT company and I thought I've learned a lot. Now, it looks like I was wrong. After staring my own company - it looks like there are more opportunities to learn in a smaller companies. 
How much will you actually learn will depend upon your attitude towards your work and career. For me, I'd pick a smaller company over IT MNC; if I had that choice. 
Keep in mind that sticking to one specific technology has positive and negative side. On one hand, you have the opportunity to develop domain expertise and become a master of one or two technologies. However, if in future; you wish to make a switch - your choices become very limited. 
On the other hand, the IT industry thrives on flexibility. These are the days of 'automation' and humans are replaceable. It's always to better to develop a complementary skill-set that helps you adopt to the changing job markets and constantly evolving technical domain.
I hope this helps.
one more post ... see u are confused in your own thoughts and was suggesting me ....  
U r nothing but a moron ... Apart frm it from u an advice is 
Let me tell u that if u r good at skills a job in MNC will give u a perfect head start but u will lack learning ..  But if u will join small companies ... U cn get learning with opportunities..
Nd wat you said doing at my post dat doing m.tech from iit will give you the same pay like an experience in it company after 3yrs ...