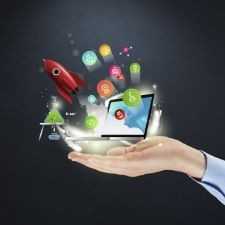 Startups & Business
Global Startup Community: Entrepreneurship is hard - Let's help each other succeed in business.
341 Members
Join this group to post and comment.
Interview with Ford CEO Alan Mulally (Boeing Engineer)
Joshua Topolsky interviews Ford CEO Alan Mulally where they talk about Alan Mulally's time at Boeing, new alternative energy sources, and how space exploration inspired Mulally to become an engineer.
Worth the watch by every Ford-Loving Engineer. -
Here's a short bio of Mr. Mulally -
Alan Roger Mulally
is an American engineer and business executive who is currently the President and Chief Executive Officer of the Ford Motor Company. Ford, which had been struggling during the late-2000s recession, returned to profitability under Mulally and was the only American major car manufacturer to avoid government-sponsored bankruptcy.
Mulally was previously executive vice president of Boeing and the CEO ofBoeing Commercial Airplanes (BCA). He began his career with Boeing as an engineer in 1969 and was largely credited with BCA's resurgence againstAirbus in the mid-2000s.