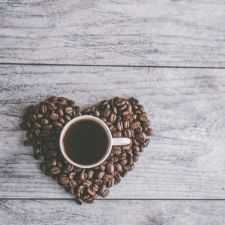 Coffee Room
Discuss anything here - everything that you wish to discuss with fellow engineers.
12833 Members
Join this group to post and comment.
I'm 23 and I can't decide where should i go in my career? Suggest me something.
What has that to do with being 23? What interests you and what you have done till now should be the things to point to what you could do next.
We have to presume that you have some formal education in Mech Engg. You can join a manufacturing industry, an aerospace industry or research facility, start a job working facility or study further and teach.
@Vikrant Gupta - There are several things you could do -
Look for a job
Enroll in a course of your choice
Opt for MBA, MS or M.Tech Courses
Start your own business
Become an artist
... the possibilities are limitless. Where exactly are you stuck? 
@Vikrant Gupta First of all - Don't panic! You've got plenty of time. Since you are a Mechanical Engineer, first thing that comes to mind is doing a course in a subject of your choice, any subject that you thought was your favorite in college. Be the best at it. Master the skills related to that subject. Try to focus your energies on getting a job.
There are opportunities everywhere. Join an internship program at any company in your vicinity. Look for small micro jobs online. Participate in group activities in your city. Join any clubs for book lovers, movie lovers. See if there is any work at a co-working place. 
The thing to remember is to never stop doing stuff. Choose. Do. Fail/Succeed. Repeat. 
@Kaustubh Katdare I don't want to go for further studies. I'm looking for a job but still jobless from 3 years.
We'll need to know the complete story. What have you done in the last 3 years? Did you take any course or a part-time job or prepared for any entrance exam etc. Simply asking for "something" won't tell us what exactly is your situation.
Could you tell us your story a bit in detail; so that we can make better and well informed and actionable suggestions?
@Kaustubh Katdare after completing graduation in 2016 i was stuck in a direct sale company(DBA) for about 4-5 months. And realized that I'm on a wrong way then i quit but i was brainwashed there as they told that private sector is worst so i was demotivated. 
But instead i searched job 2-3 months and found job in Gurugram. But due to my bad health i quit that job. In this phase of time i was depressed and Then in 2018 i stared preparing for competitive exam(CGL). 
But due to corruption CGL didn't conduct exam in 2018 and now exam date is 4June2019. Now I'm frustrated, i don't want to sit at home. I want a job. Government needs time but i don't have.(Sorry for the grammar mistakes- I'm not so good in English.)
Nothing to worry about your English; it's way better than most people. We aren't looking for Grammar Heroes anyway!
You need to get out of frustration phase of your life and the only direct way of doing it is to find any kind of job that suits you. It appears that you haven't yet figured out what career to choose - either in technical domain or non-technical. It's a decision that only you can take - but we are here to help. 
There are two steps -
Step 1: Identify the domain you wish to work on. 
This is important because unless you don't know the destination, you won't know which train to take to go there. First, use Internet to find out information about all the interesting professions that you could get into. Try to match them with your interests, hobbies, likings, current skills etc.
Step 2: Develop required skills-set.
It'd be worth investing time and money in acquiring the skills required to enter that domain. It'll keep you engaged and accelerate you on the right path.
There are several opportunities available online as well. For example, you could create an online course on any topic of your choice and sell it on sites like UDEMY. You could join a firm as a sales or marketing guy if that's the domain you wish to get into. OR start building your skills-set in software used by Mechanical industries. You might even explore possibilities of starting your own business. 
You will get more ideas if you start taking action. Sitting and doing nothing will block the flow of ideas. So get up and start taking action. That's the only way forward. I hope it helps. All the best!
@Kaustubh Katdare thank you Sir for the help. This type of guidance always helps. I want to go in private sector and I'm working on myself. Thank you again.