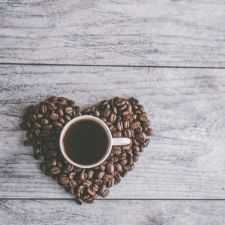 Coffee Room
Discuss anything here - everything that you wish to discuss with fellow engineers.
12893 Members
Join this group to post and comment.
I need some help with cse topics for diploma final year
The topics should be easy yet unique and new 
Difficult to make suggestions because what's easy for others could be difficult for you and vice versa. 
Have you considered any topics on your own. Have you searched for the topics on the Internet? If yes, let us know about them so that we know what kind of topics you are looking for. 
I picked some topics from this forum 
Emotion based music player
Wireless communication using bulb
Musically tone recognition and conversion to notes
Those are excellent choices, @Meghal‍ . I'd recommend Wireless Communication using bulb and tone conversion to notes. For the second project, you'll need to be familiar with what frequencies. Here's a sample chart -
A     -      440 Hz
Bb     -     466 Hz
B    -    494 Hz
C    -    523 Hz
C#    -    554 Hz
D    -    587 Hz
E    -    659 Hz
F    -    698 Hz
F#    -    740 Hz
G    -    784 Hz
Ab    -    831 Hz
A    -    880 Hz
What you could do is play sample notes on any instrument - say Guitar and record the frequency through Microphone. The microphone will then feed the 'input' to your program which will plot the corresponding note. 
You could then have a sample melody played on Guitar with simple notes, and have your system plot the exact notes. 
It'd be a very interesting and unique project to work on; and difficultly level is 'medium'. 
Hope this helps. If you have further questions, post below. All the best! 
Can u recommend more projects because I've to make list of 4