HTC To Reveal Ocean Note, U Play & X10 Smartphones At 'For U' Launch Event On January 12
HTC has decided to reveal its upcoming line of smartphones in an event titled 'For U' on the 12th of January, 2017 in China. The devices expected to be revealed in this event include but are not limited to HTC Ocean Note, HTC U Play and HTC X10. The HTC U Play is rumored to be the smaller variant of the HTC Ocean Note whereas the HTC X10 is the successor of the previously launched HTC One X9. Despite, the several feature leaks and rumors, HTC hasn't officially disclosed any major specification about any of the above devices. However, let us take a look at some of their specification leaks which are surfacing on the web ahead of their launch-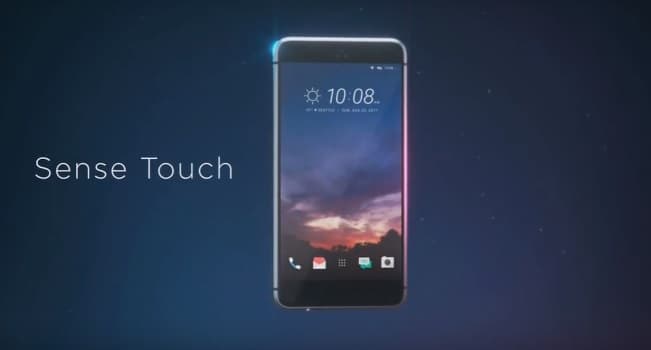 HTC Ocean Note With Sense Touch Technology
​
HTC Ocean Note, also sometimes named as HTC U Ultra, is expected to feature a 6 inch display without any physical buttons. It is rumored to support touch sense technology, i.e, to respond to the touch gestures of the user for accessing the contextual UI of the device. The phone is further expected to support the top of the line camera and imaging sensor. HTC U Play is also expected to host the same set of features as that of HTC Ocean Note. It is expected to feature a 5.5 inch screen with full HD display.
HTC X10 is rumored to host a 5.5 inch full HD screen with a MediaTek octa-core processor. It is expected to be shipped in the first quarter along with the HTC U Play.
Take a look at this video to know more about the HTC Ocean Note -
With all these rumors surfacing the web, @evleaks, today released two more leaks, one about a new device, known as HTC Ocean and the other about a new Vive-branded smartphone. The video is accessible below which allows us to take a sneak peek at some of the unique features of the HTC Ocean. The features include smart touch sense technology, unique UI design, and top centered primary camera.
Not only that, but @evleaks was also responsible for revealing some information about the future plans and the next course of actions of HTC. The following video clearly explains the efforts that the company is adopting to make their smartphones more appealing and different from the contemporary branded smartphones available in the market. Ranging from different fabric to litmus based case designs, HTC is eyeing to make a big impact with its future range of devices.
Whether these leaks come out to be true or not, one thing is sure that HTC has built a lot of expectation in the user community for its upcoming range of devices and only time will be able to justify the company's out of the box efforts.
Source -
NDTV
|
@evleaks
Be the first one to reply
Only logged in users can reply.