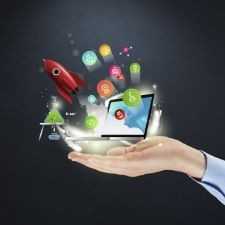 Startups & Business
Global Startup Community: Entrepreneurship is hard - Let's help each other succeed in business.
501 Members
Join this group to post and comment.
How to win a business plan competition - tips & strategy
Entrepreneurship is the new buzzword among students of engineering and MBA colleges. I see that almost every college has set up their own startup incubator to turn students into future entrepreneurs. The count of business plan competitions has surprisingly gone up in the recent years. Having been to a several of business plan competitions as a judge, I thought I'd write down few tips and tricks for the participants so that they have better chances of winning. This little guide is meant to inform the participants about the expectations of the judges and ways to impress them. If you are planning to participate in any upcoming business plan competition, do go through this and let me know your thoughts. I'm willing to listen to your feedback and make improvements to this guide.
Disclaimer
: This guide is meant for students participating in b-plan competition. If you are an entrepreneur pitching your startup to investors; this ain't for you; but you may still read it.
Small Team Wins

In most of the competitions I've judged, the participating teams had as many as 12 members. 11 out of these 12 would rather be watching Comedy Nights with Kapil than standing super clueless about what their team-lead is pitching. Keep the team small; 3 members max and each one should be fully aware of the business they're presenting. Don't participate just because your professor asked you to.
Startup Idea
:
When coming up with a startup idea; think about '
practical solutions
' that solve some problem that
YOU have faced
. Then think about the ways you can do it better than others. You must be able to clearly define who your target customer is. You need to figure out if the user will actually pay to use your solution. First be convinced that the idea can actually solve a problem and people will pay for it. You can't convince the judges if you aren't convinced yourselves.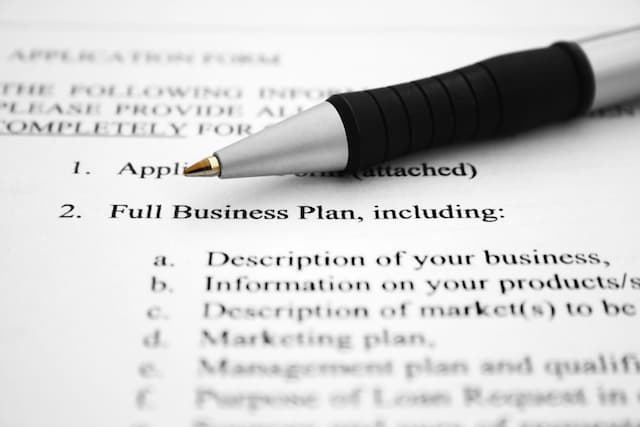 ​
How to present your business plan
:
With a small team that is convinced about their idea of business; now comes the most important part of the entire process of winning the business plan competition.
-
The Presentation (PPT)
: The ONLY and THE ONLY presentation template you need is the one proposed by Mr. Guy Kawasaki:
Guy Kawasaki - The Only 10 Slides You Need in Your Pitch
. Don't even bother adding anything else to your presentation. If you want to make everyone's life easier, just copy that template and make appropriate changes.
-
The delivery of presentation
: I'd suggest that only those who are confident of speaking in front of public should be given the job of presenting. Follow these steps:-
Start by introducing your name and the business you represent
Next, talk about the problem that you are willing to solve ( in max 3 sentences )
Next, talk about the solution that your business will offer as 'product' or 'service'. Clearly define it.
Next, tell how will you make money. What cost you'll make it and at what cost you will sell it. This is this most crucial part.
Next, explain how will you reach out to people about your product. Don't just list 'social media', 'facebook', 'twitter' etc. But talk about '

cost of acquiring a customer

'. This is IMPORTANT.
If time permits, talk about why you are better to execute the problem than others.
Cut all other crap.
-
Answering judges question
: Most of the 'businesses' presented in business plan competition for students are 'concepts'. You haven't really gone out and actually found out how easy it is to create PPT slides over actually convincing someone to take out money from their pocket for your service / product. The judges will most likely ask you on-
How practical is the solution?
Overall costs involved in making your product / offering your service.
Overall scale at which the business can operate or expand.
Technical questions related to the product / service.
Marketing costs (Here's a clue: it's not 'zero'. Got it?)
Your competition and your plan to fight with your competition
Even if you focus on these aspects while making your business plan; your chances of winning a business plan will triple. Trust me, most of your competitors will focus more on useless parts.
Schedule
: A 'plan' isn't a 'plan' if it's got no timeline. Most of the participants will NOT even think of putting up a time-line to their plan. This is your advantage. Make a VERY REALISTIC estimate about what you plan to do when. One of the startups that presented at a recent business plan competition proposed to run three business. "We'll generate money from first one in a year and then put it into second and then by the end of third year we will put all our profits into the third business". It doesn't happen like that in real world, unless you've got special superpowers.
Tips
:
Avoid picking up ideas that need HUGE startup capital.
Avoid picking up ideas that require huge plants, industrial units. If you do; figure out ALL the costs involved that go into making the final product (cost of land, lease, machines, labour and so on).
Bonus Tip
: If your plan looks just too good and very practical; drop-out of your college and start working on it. You won't regret it. Otherwise, just revise your plan and find out what assumptions you've made.