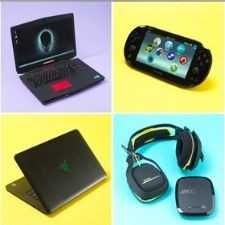 Gadget Geeks
Discuss all electronic gadgets - ask questions, doubts, troubleshooting tips et al. to fellow gadget geeks.
513 Members
Join this group to post and comment.
How to install IIS on windows XP with and without CD
Hello everybody, i'm facing problem while installing IIS(Internet information Server) on Windows XP SP3, the error message is "setup was unable to open information file ims.inf
Contact your system administrator. The specific error code is 0*2 at line 0". Please suggest me any solution.
Yeah sir, I guess some INF files are corrupted. I'll repair the OS and try installing IIS again.
INSERT THE XP CD IN YOUR CD DRIVE AND WHEN THE XP CD OPENS SELLECT MOTE OPTION AND YOU GET TO INSTALL IIS THERE
PLACE A CHECK MARK ON IT CLICK NEXT AND THEN INSTALL
Thank you, now IIS is working fine after repairing it.