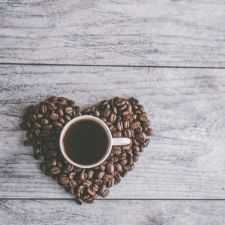 Coffee Room
Discuss anything here - everything that you wish to discuss with fellow engineers.
12889 Members
Join this group to post and comment.
How to decide our career based on present technologies or future technologies or living culture or skills
Engineer can do everything 
But, fresher can't doing without get job on campus placements
That's an interesting question, Naveen. Thankfully the answer is easier to follow. 
The new technologies build upon the existing ones; which means they evolve out of the knowledge we have. Preparing for the career in upcoming technologies actually requires us to be thorough about the basics that we are taught in school and college. 
All you need to do is build a strong foundation in engineering basics - of whatever branch you are in. Then keep reading about the latest domains, tools and technologies. There are several ways to do that - by joining domain specific publications, or participating in communities etc. 
No one really expects freshers to know everything. What matters is that they demonstrate their knowledge and skills in the topic they've learned during engineering. 
Simply focus on acquiring the skills relevant to current tools and technologies. 
Thank you Man! 
But nowdays no one Mnc company hires fresher and without any latest tools & technologies 
Yes you are right,no company hires a fresher without the knowledge of present technologies.Also i think they are not searching for a fresher to be an experts,just with a basic knowledge about the upcoming technologies will help us in getting a job in MNC company.Because i have experienced this when i had attended the interview MNC company they asked me about the latest technologies which have a  great boon in near future.Just have a basic knowledge about the upcoming trends in your core and try to explain them with real time example which helps in creating a good opinion about us in the interviewers mind.Be confident while expressing,don't panic even if you dont know about the technology give it a try and next time if you are attending for any other interview cover those technologies which you were asked in your previous interview so that you can crack any interview.
I think these help you and build a confidence in you to have a basic knowledge of technologies.
Thanks a lot Reshma. 
According to my core branch have a lot of companies but no one company cant conduct off campus, main source was reference or experince in core field,. 
In IT field lot of campus held in chenni, banglore, hyd