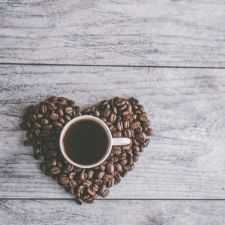 Coffee Room
Discuss anything here - everything that you wish to discuss with fellow engineers.
12891 Members
Join this group to post and comment.
How to ask for appraisal in email? (For Salary or Promotion Upgrade)
Whether you are a freelancer or a full-time worker, one of the most awkward conversation may arise, if you decide to ask for more than your current salary. Sometimes, it's the fear of hurting your image and sometimes, it just doesn't sound appropriate to ask for more. But you know, from inside, until and unless you initiate the conversation your problem may stick to the end. So, what to do?

Believe me, I get it. It's not an easy task and that's why I am here, asking for a solution. What according to you will be the best way to email organization for an appraisal?

Here's what I found. These are not the hard and fast rules and there's no guarantee that all of them will work. But, according to me, I think the best way to approach for an appraisal is by showing you are valuable to the company.

Alert! Things To Include In Email:
1. How much does your job matters to you?
2. What did you contribute to the company? ( Also mention, any extra role you volunteered for)
3. Why should the company pay your more?
4. Skills that you have acquired since being hired
5. Your expected salary ( can backfire on you, safe to avoid, but if you are confident enough then you may mention)

Sample email format:

- Professional greeting: ( Dear Dr./Mr./Prof. Name )
- Introduction: ( I hope this finds you well/ similar texts), then give information about you. Who are you? What is your position in the company?
- Give them an ego boost ( Everybody wants to hear good things but don't make it too much. They already know what they are capable of. )
- Body < Go back to Alert! >
- Thank him for his time.

This is the method, I believe in. But can you tell me how to improve it? Folks if you have a sample email or a good format to share, please do so in the comments section below.