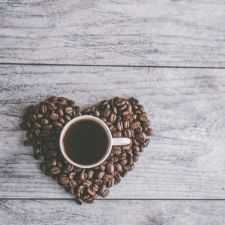 Coffee Room
Discuss anything here - everything that you wish to discuss with fellow engineers.
12915 Members
Join this group to post and comment.
GYROSPRINKLER
Project Abstract / Summary
: GYROSPRINKLER which is a evolution of sprinkler.With this we can reduce our major expenditure in irrigation system.It is based upon the principle of GYROSCOPIC PRECESSION. By this gyroscopic precession we can change the precession rpm more times than the spinning rotor rpm by applying torque. ie.The axis of spin rotates about new perpendicular axis.
Agriculture is the backbone of our country.For Sprinkler Irrigation purpose we need powerful pumps to sprinkle large area as well as electricity consumption is high.Sprinkler irrigation method is most usable method in our country.Though it prevents wastage of water disadvantage is more.
so, We develop gyrosprinkler it uses only centrifugal force of precession to sprinkle the water.The water from the tank flows through the hose and rotate the propeller which is connected with the rotor.The water collects at the pot which is below the axis of spin and flows through the hose release at the nozzle which is below the pot.By adding weight at the axis of the spin,conservation of angular momentum takes place.The axis of spin rotates with some angular momentum about the vertical axis as shown in the figure.The water release through the nozzle and sprinkle due to the rotation of the system.
The pressure is atmospheric level.The force actually comes to play is centrifugal.
It is replaceable and portable.
No need of pump.

No need to dig the ground to place the pipe.
More useful in summer seasons.
The rotation speed can be adjusted by changing the weight at axis.

more useful for farmers in order to minimise the consumption of energy.
Why did you choose to work on this project topic
: In order to help farmers through mechanical systems with the help of free energy.power consumption rate is reduce and will helpful all the farmers,and will be friend of farmers.because of replaceable it can be put in a house.No need of dig the ground it is major importance than all type sprinklers.
Project Highlights
: In order to reach our country and all the farmers we want to win.
In order to prove mechanical system is reliable and long lasting though it occupies large space, we want to win.
In order to prove ourselves we want to win.
Project Category
: Mechanical / Automobile / Aeronautical
------------------------------------------------------
Institute/College Name
: Alagappa Chettiar college of Engineering&Technology
City
: Karaikudi
State
: Tamilnadu
Participating Team From
: Second Year