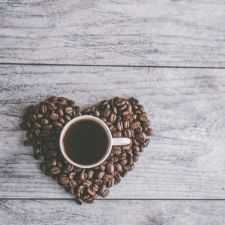 Coffee Room
Discuss anything here - everything that you wish to discuss with fellow engineers.
12832 Members
Join this group to post and comment.
Final Year Project Idea : Rubik's Cube Solver!
Okay, those who don't know what Rubik's cube is, I feel sorry for you 😀 . Being an engineering student, you must know about the fantastic cube. Look here ->
Rubik's Cube - Wikipedia, the free encyclopedia
Alright, back to the topic.
How about a game/software that lets me define my current state of the cube and then, gives me different possible ways of solving the cube with a nice animation?
Think about it. Not very easy to do though 😁 . Engineers are supposed to solve tough problems, right? All the best!
There are many programs available to do this. There are plenty in Matlab file exchange. You can take a look if you want. But that gives the solution in terms of steps to be taken and the algorithm. As for animation, well i dunno a thing about it. There's a project "Rubik's cube solver robot" going on in our college. May be I can pull something from those guys.
Ha! Great! I'm not working on the project. Just an idea I shared with those looking for ideas.

It would be nice if the guys working on the project come and share some information here.
I suggest you guys find the Rubik's solver done by using Lego Mindstorms, on youtube. Quite impressive 😀 It physically solves the cube, by using actuators to rotate the segments, etc.
Ash, post the video please 😁
Okayz, have fun watching! (if your company allows 😉 )

[youtube]sRTcHnjNd5E[/youtube]
Sheesh, all that work when they could have just peeled the stickers off & put then back on solved?!
Well, if real life problems can be solved like that gohm, engineers would not exist 😉
Man! Mankind's future is in trouble for sure. That bot is way more intelligent than me 😔 ! But hey, I don't make so much noise when solving the cube! I think we've got an edge over them.
I saw a video in which a professional cube solver was pitted against a robot, and guess
what? the robot was faster in solving the cube than the pro. I'm searching for the video. Will post it here soon.
true Ash, although one could counter-point that in this instance engineering the machine to solve the cube also defeats the purpose of the cube. Many would say the cube highlights mankind's ability to problem solve with the mind in a pure form. =) Not trying to take us back to the CAD/drafting debate we had previously! lol
ash

Well, if real life problems can be solved like that gohm, engineers would not exist 😉