Home

>

Apps

>

Groups

>
Facebook Messenger Update Out For iOS - Features Short Videos And Even Bigger Likes
Question asked by Akash Bais in #Gadgets on Jun 13, 2014
Facebook Messenger for iOS received a major update in its latest version. Apart from the usual bug fixes and new stickers, it now has the features for "instant video sending" and "Big Like". By the sound of it, it might be easy for you to tell what facilities they provide. Yes, you guessed it right. 'Instant video sending' allows you to shoot and play videos using the camera within the app itself, saving you the pain of capturing the video first and then uploading it to the app .The only restriction here is that the video length can be just 15 seconds.
On the other hand, the new "Big Like" feature in the update allows you to send even bigger likes (as if the existing once were not big enough). If you really 'like' something a lot, all you have to do is press and hold send.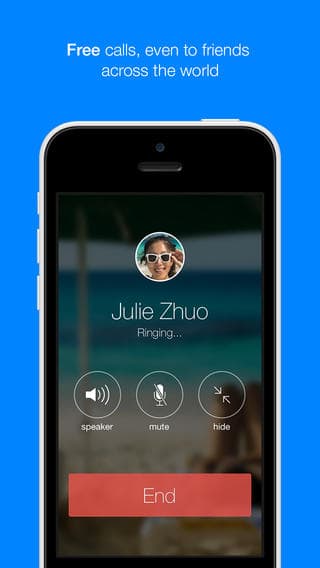 ​
The 35.4 MB update comes in a variety of languages ranging from English (as usual) to Norwegian, Dutch, Greek, French, Japanese, Polish, Vietnamese and many more. The total number of languages being 30. With SnapChat receiving an update that featured real time chat via text and videos and Apple too announcing the in line video feature in iOS 8 messaging app at WWDC, it was not exactly a surprise to anyone, when FB Messenger followed suit. In fact, Facebook owned WhatsApp is also all set to receive a video calling feature soon.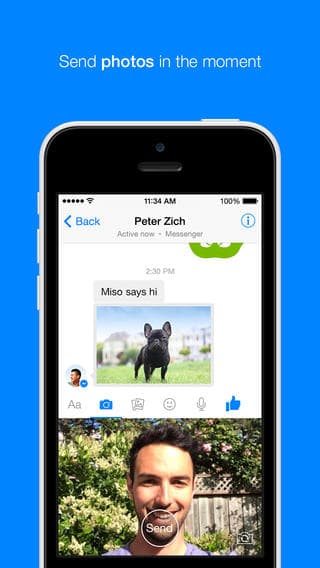 ​
Meanwhile, you can note that the Facebook Messenger update is out for free download
on iTunes store
for iOS users.
Source:
9to5mac
Posted in:
#Gadgets
Waiting for Android platform update