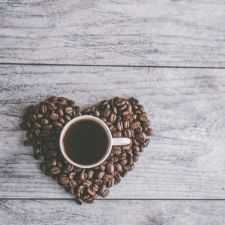 Coffee Room
Discuss anything here - everything that you wish to discuss with fellow engineers.
12893 Members
Join this group to post and comment.
Do you use public WiFi available at Airports, Cafe, Events, etc ?
Just for research purpose, I would be glad if active members of CE could respond to below questions :
1. How many of you uses Free WiFi network provided by telecom operators ?
2. What are the public spots where you usually use them ?
3. If you're allotted 100 MBps bandwidth browsing speed using WiFi, would you prefer to use WiFi over LTE while your quota is deducted from your total 4G quota ?
4. Considering you as 'aam aadmi' and not a techie, are you aware of Mobile data offload ? (Please answer without using google for MDO)
Have used foreign airport wifi on a couple of trips. Don't use public wifi in India.
Generally I avoid surfing while traveling. Prefer to catchup on reading.
Frankly speaking, I have used public Wi-Fi; but I tend to avoid them. I'm super happy with Jio offers in India. I don't have to rely on WiFi.
However, I recently travelled out of India and had to rely on free WiFi available at malls and Airports. 
1. I avoid using it.
2. Airports (mostly)
3. Nope. I typically restrict myself to checking emails on mobile or laptop. I don't do any critical transactions (like credit or debit card payments) or any other financial transactions using free wifi.
4. Nope ( ? )
Interesting. What if you're not using 'Free-WiFi' (open SSID) but a secure one which upon connecting can deduct quota from 4G plan and deliver you speed as fast as WiFi (100 Mbps) ?
I would love to see more input from fellow CEans.