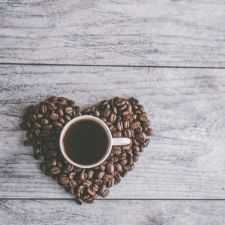 Coffee Room
Discuss anything here - everything that you wish to discuss with fellow engineers.
12921 Members
Join this group to post and comment.
Do grades really matter in engineering?
I heard from my seniors that marks won't matter,the biggest irony here is they are toppers.
Till now i never really focused more on to get good grades.To be frank,my only one thing is whether i understood the classes or not & passed the subjects or not.I am just an average student with 75% in academics.
Is 75% good percentage?Should i concentrate more to increase it?
Grades do matter, but in my opinion - they matter only till you get your first job. Afterwards, it's all your combined skills-set plus your behaviour with our bosses and colleagues that will propel you up the corporate ladder. 
75% is more than enough in Engineering. I'd say, you should score only a little above 60% so that you are eligible for all the campus placements. The rest of the study time (required to get to 75% and above) could be spend in developing other skills - like a new programming language, a software tool, public speaking, playing some musical instrument or some sport; like that. 
After being out of college for so long - I think what he said holds. Unless you are looking to get into academic career and love learning - there's no point in aiming for highest score. 
Thanks a lot for your suggestion sir ?.
@Aswini Vi My personal experience is good grades always give you an edge over others, no matter what others say. In my college, people who had the highest grades in class, got direct interview calls from some companies in the city. Others had to wait for official campus recruitment drives and go through all the hectic rounds.
BTW,  75% in academics is considered awesome! Most in my college got 65-68% range because of poor internal marks.. thanks to poor attendance and not doing well on practicals..
Is your goal to get placed or to start something of your own or doing masters? Actually.. the advice changes completely if you are.. not JUST looking for a job.
For masters.. HIGH scores are a PLUS + competitive exams score. For running a startup company.. you are your own boss. you dont even need a certificate.