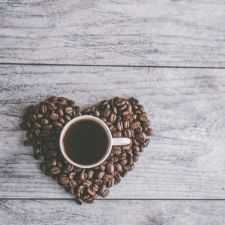 Coffee Room
Discuss anything here - everything that you wish to discuss with fellow engineers.
12762 Members
Join this group to post and comment.
Disney Team's New VR Application Will Allow You To Experience The Touch Sensation
You might, just to relate the research product, not only get into the jungle but also feel the adventurous fight between Mowgli and Shere Khan in near future. The four men team from the Disney Research wing has designed a virtual reality application named VR360HD which integrates real-feel haptic sense and simulates the same for the users to get an extra effect of touch. Giving full credit to the recent advances in the field of augmented reality, the team came up with a solution to help your thrill last more than the real game.
In the related research work, the team customized a tool to reciprocate user's choice of activities through haptic feedback. Guided by a senior research engineer at Disney Research, Ali Israr the team fabricated a way to remove vague "buzz-like" haptic effect that is usually offered with contemporary
HTC Vive
or
Oculus Rift
. As a solution, the team put forward a new 360 degrees VR support to passive users named "The Haptic Chair".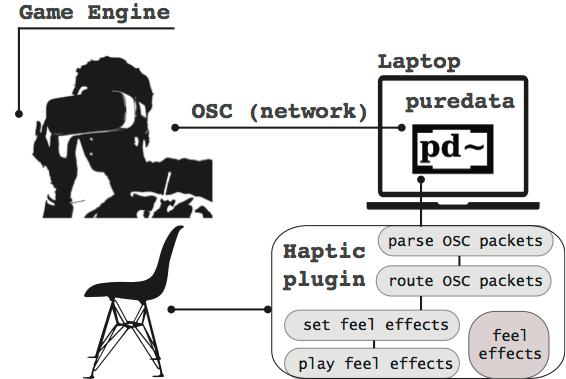 The VR360HD with Haptic Chair - on work
​
What's behind this? A motivation to render dynamic haptic response as a reactive feedback to the user's back and bottom. The haptic chair comes clubbed with a grid of VT actuators on the rear side, combined with VT shakers on the seat and the back too. Including only passive users for the current work, an assembly of eight tactile transducers embedded on a plastic chair with two subwoofers that promises an "effective" game. From the source, it is evident that the complete setup fosters the "moving" sensation on the back and at the bottom of user's legs.
The paper also reveals information related to the VR framework used to develop the system. Similar to a feedback loop, the game engine, in this case, Unity Engine exists as the system which takes input such as body activities, biofeedback and messages from other application to a process. Ultimately the output is expressed in the form of audiovisual and haptic effects. With local experiments, the team was able to write a library on "feel-effects" and test that on several occasions.
These minute differences in a sense can help the user to compare between a small extent and large extent of any activity. As stated in the introduction, one and the other research pieces come together to power Disney's entertainment system. The complete research work has been published in the ACM Symposium on Virtual Reality Software and Technology.
Source:
Disney Research