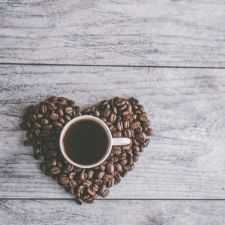 Coffee Room
Discuss anything here - everything that you wish to discuss with fellow engineers.
12834 Members
Join this group to post and comment.
Difference between IT & CSE
What is the difference between a computer science engineering and information technolgy???????
If i m asked such a question by interviewer what should i say???????
Although I'm not a computer science engineer, I'll make an attempt at the answer. Others, please correct me if I'm wrong.
IT Engineering is more inclined towards the software solutions for business problem solving. IT engineering would deal more with programming, databases, applications. In other words, it deals more with the 'Information' part of the 'technology' 😀 .
Computer Science Engineering, on the other hand, deals with the 'computer itself' including study of hardware & operating systems. Computer Science students should know about registers, multitasking kernels, data/address buses etc.
A detailed answer is available here -
WikiAnswers - What is the difference between computer science and information technology
I thought Computer Science deals with theoretical stuff?
Computer science - Wikipedia, the free encyclopedia
I suppose the confusion lies on how educational institution label their courses. In my uni, the Computer Engineering degree is defined as a mix of Electrical Engineering and Computer Science.
*shrugs*
Information Technology vs. Computer Science
The purist in
Computer Science
is a researcher at heart. He will try to make advances in languages, artificial intelligence, algorithms, etc. He will be interested in the real world only so much as it funds his position, but in reality he wants nothing more but to explore ideas and discover new solutions. Alas, few exist. Those with Computer Science degrees suffer a lackluster education and simply know the theoretics of computer software. They leverage this as programmers or mix their technical knowledge with another discipline (e.g. business, marketing, etc).
Information Technology
is, and always has been, about applying developed systems to solve organizational problems. They build and manage the networks, put in place the sales-force or HR systems, and solve implementation issues. Some program, but only as far as to get the system up and working correctly.
Bottom Line: A computer science engineer can create new things because he knows the theories but an IT engineer can only use the existing things.
This is what I learnt after doing my B tech.
Well I am taking Computer Information Engineering and it's more to the hardware part of the computer.
Like hardware development,testing ,analysis and all of that well.
Just says its the applied part of Computer Science with a knowledge of Networking Eletronics
CS seems to be the more theoretical and technical degree, IT the more practical and immediately useful one. Information technologists are practically equipped in use and application of computer technology.