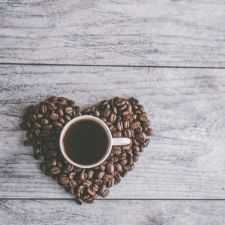 Coffee Room
Discuss anything here - everything that you wish to discuss with fellow engineers.
12915 Members
Join this group to post and comment.
Declining registration rate - what's going wrong?
This is very unfortunate. But CE is seeing a declining registration rate. 😔 What do you think is going wrong? Is it the new reCAPTCHA that we implemented on the registration page (to prevent the spam-bots) or is it the temporary effect of festival season?
Good question Biggie, not sure I have an answer for you. It is the start of school/college again so maybe people are trying to show they can be studious at times?
Hehe, yes!

Maybe, the 'recession' thing is affecting CE? 😉
well it happens i dont think anti-spamming measures are the reason,it may be temporary effect and its good also it difficult to detect new members and more nos
Yep, at least we are doing fantastic on the post count 😀 . I always worried about our member count exceeding the post count!
tats heartning to hear,finally more active members are participating!!!
Well I think since its semester time in most of the universities. And since majority of our members are students, the registration rate must have declined.

But If you ask me, I'm happy that the number of posts have actually increased
In addition, its almost exam time for other universities!

*faints*
Yeah, right. Let's hope we'll have our registration rate double when the exams get over 😉
But.. maybe the students will go on a vacation after exams too. Give it some time 😛
Vacation? No !
Mods, editors - get your guns ready. We want lot of traffic. LOT OF TRAFFIC. Huwa huwaaaaa ha ha ha !
[ps: Happy vacation, in advance, everyone! 😀
]