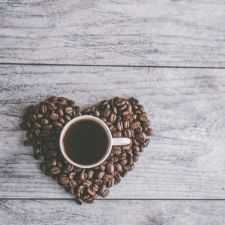 Coffee Room
Discuss anything here - everything that you wish to discuss with fellow engineers.
12763 Members
Join this group to post and comment.
CE-Song 2 (Biggie's Ballad)
Ok boys and girls. After completing the CE-Song, we(Ash,Biggie and Me) thought about writing a song dedicated to Biggie's Love life.
The lyrics so far are
When I saw you standing in the door
I dropped my guitar, on the floor
For that one look from your eyes,
I'd take the blame of thousand lies

Boy, she doesn't look at me
Why should she even try?
I asked her to login to CE,
She gave me a look so dry!

It happened yesterday,
It was malmsteen, I was trying to play
She turned to me, said excuse me
How about coffee, next Saturday?

I remember, we met over coffee
She asked, tell me about CE
I said, oh come on, don't say a word.
She said, I forgot my password.

I thought I'd explain, but I didn't
For she wasn't interested.
I still tried, for CE'd get an active member,
But she thought, her time was being wasted!
Let us see if anyone can add a few stanzas to this Ballad or suggest some changes to make it better.
We have lead female voice (Ankita). Two guitarists (Gohm and Biggie). I can sing(both solo and group) and know some instruments. Ash on Drums.
I added the 5th stanza, Biggie wrote it after I PMed you.
Also, how is this for the chorus?
She was the piano princess,
and I was the guitar hero,
Was it really hard to guess,
that she would always say no?
And.. wait.. YOU can sing...? ROFL!
Yep I trained in classical music for 9 years from the age of 3 to 12. I left after I was 12.
but at last i convinced her to make a new login id,
so that she can stay there and contact me.
come to me if she had any query,
and stay happy without any worry.
Nice lines Deepali. But I wonder whether Biggie would be able to convince her to make an ID on CE. He has to talk to her first.