Apple's Note That Greets Their Staff - Feel iNSPIRED!
Apple does things differently. Yeah, we have heard it over a thousand times already. But there is something about the way they function, that helps their products create a dent in the universe.
The following image is the note that greets its new employees on their first day.
I felt inspired -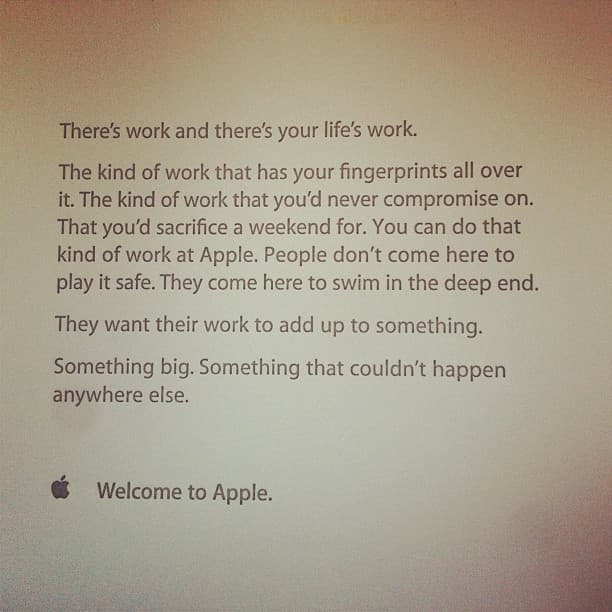 Greatest Engineer Steve Wozniak worked there 😀 Great things had to happen. 😀

Something that coudn't happen anywhere else
👍
Only logged in users can reply.