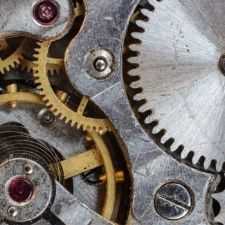 Mechanical
Community of Mechanical Engineers: Get help about everything related to mechanical engineering from fellow mechanical engineers.
828 Members
Join this group to post and comment.
ANY ONE ...CATIA OR.. NX ..WHICH IS BEST...
i am doing b.tech and in 2nd year ......can any body tell me which one is best catia or nx .......i am interested in automobile sector....mainly in engine design.....
There is no particular single software which is used by automobile sector. Every software has a specialty and it is used for that purpose in industries.
For example, Catia is more efficient in surfacing and is preferred in automobile sector usually for body design and related things. However, this doesn't means that its use is limited to only surfacing. There are automobile companies that use Catia for many other purposes also, eg. TATA Motors.
As far as engine design is concerned, I would recommend Pro/E for modelling and ANSYS for simulations. However the same work can be done in Catia and NX also.