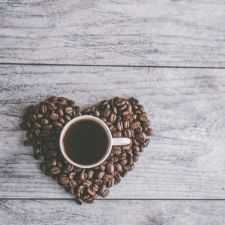 Coffee Room
Discuss anything here - everything that you wish to discuss with fellow engineers.
12933 Members
Join this group to post and comment.
Advice needed on a laser activated LED
Hello all

First off, I'm afraid I do not have much in the way of electrical engineering knowledge or experience, hence why I am here. I hope you will be gentle with me 😀

I am trying to determine the process (i.e. components, equipment etc) that I would need to set up an laser activated LED.

I am an airsofter, and often use bbs that glow in the dark when charged with an LED. The usual set up is to buy these as mock style silencers; when a bb travels down the tube, it hits a laser (I assume breaking a connection), which triggers the LED to flash, which then charges the bb.

I'm sorry if this is too simple a project for this forum, or if indeed this is totally the wrong place for this, but I would be very grateful for any guidance on this project.

Thanks in advance
Alex
It is presumed that you use a fluorescent painted projectile. Will it not be simpler to use the trigger to activate an LED laser diode to activate the pellet?
Hi Bioramani,

In this sport of mine, we often use 1:1 replicas, which means that (internal) space can be quite hard to come by. By having a device in an attachment (in this case, a fake silencer), there is amble room to create a system to do this.

And the plastic pellets we use are indeed made from a lumenous material that glows quite brightly when charged by a light.
Is it possible to use an old fashioned film camera flash lamp? Lot of these are gathering dust in various attics. The lamp is quite powerful yet light enough to go on the 'silencer'.
You can trigger this by any kind of contact device or use a photo sensor which senses the pellet passing by.