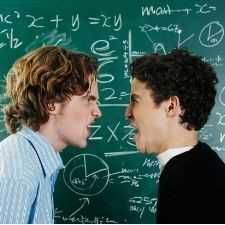 Debate Masters
Interesting and knowledge enhancing debates on almost every topic. Join in, and speak your heart out!
341 Members
Join this group to post and comment.
Yahoo Mail Beta Vs. Gmail: Which Is Better?
Taking lessons from Gmail's simplicity and speed, Yahoo recently rolled out the new version of the Yahoo Mail (beta) to all its users. If you have tried the new Yahoo Mail, you will agree with me that it looks really cool to eyes and is fast as well. Plus Yahoo messenger is integrated just like Gtalk in Gmail. This brings us to know what our CEans think about both these email services.

I personally like the look of new yahoo mail beta more than Gmail. If you select proper theme, the colors looks gorgeous in Yahoo mail beta. The speed of operations is fast as well. The gmail, on the other hand is simple - it gives you the inbox as soon as you are logged in.

I personally don't like the advertisement integration in Yahoo Mail. Otherwise, I believe it's got an edge over the Gmail. In terms of functionality, however, Gmail Labs give gmail a huge advantage over any other email service out there. I however do not use gamil labs apps so it doesn't make a huge difference to me.

What's your opinion?
Yeah. New Yahoo mail is awesome. But those advertisements on the main page are irritating as they are covering half of the page. Gmail is simple. I prefer Gmail for its simplicity. Gtalk embeded in Gmail is also nice when compared with yahoo messenger on Yahoo mail.
yahoo is better to me (an average user of email accounts). It is fast and suave too. I prefer the mail organisational structure in yahoo(in folders) than in Gmail(providing labels).
ya..yahoo mail and chat is awesome now