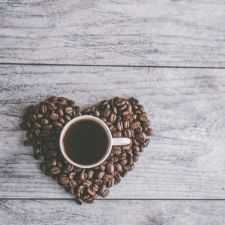 Coffee Room
Discuss anything here - everything that you wish to discuss with fellow engineers.
12921 Members
Join this group to post and comment.
Yahoo! Buzz Publishers Get Highest Site Traffic Ever!
What happens when
[FONT=verdana,Arial,Helvetica,sans-serif][FONT=verdana,Arial,Helvetica,sans-serif]your [/FONT][/FONT][FONT=verdana,Arial,Helvetica,sans-serif][FONT=verdana,Arial,Helvetica,sans-serif]blog[/FONT] [/FONT]
story gets featured on the front page of Yahoo! Get prepared for the
highest site traffic ever
. As
Yahoo! Buzz
is getting a revamp (after
Yahoo! Picks closed
), some lucky publishers are getting an opportunity to join as
Yahoo! Buzz Publishers
and drive huge unbelievable traffic to their sites with pageviews being limited by how much load the web hosting server can handle… Salon.com announced that it hit over
1 million uniques in one day
for the first time in the company's 12-year history, a
traffic milestone
reached when Yahoo! linked from its home page. Techcrunch reports that they received
their highest traffic
day ever with over 1,000 comments on the post, which
almost brought the site down.
How does Yahoo Buzz send you huge traffic?
Yahoo! Buzz features the most interesting stories and videos on the Web and the content is ranked based on votes, search-term popularity, and what people are reading and emailing that instant. Yahoo Buzz does not use holding story pages on their site, but rather
directly links to the story page
boosting traffic to your site to read the full story. You can promote the story further by adding a vote button. Selected Top Buzz content may be
featured on the Yahoo! homepage
too!
Yahoo! informs that the current
beta test is limited
to a small set of select publishers to ensure they can evolve the program in a way that is most beneficial for a good user experience. They will be
accepting new publishers
soon and you can
join the mailing list
for updates.

Can your web server survive 1 million hits?
This is way beyond the number of visitors Digg or Fark can send your way. Most sites hoste
d on [FONT=verdana,Arial,Helvetica,sans-serif][FONT=verdana,Arial,Helvetica,sans-serif]shared [/FONT][/FONT][FONT=verdana,Arial,Helvetica,sans-serif][FONT=verdana,Arial,Helvetica,sans-serif]webhosting[/FONT][/FONT]
will not be able to handle such traffic even for minutes, so I guess they will be joining in top websites a
nd [FONT=verdana,Arial,Helvetica,sans-serif][FONT=verdana,Arial,Helvetica,sans-serif]blogs[/FONT][/FONT] on de
dicated servers initially who can handle the traffic. Do you prefer your few thousand daily visitors, or rather have a crashed site everyday…