Home

>

Apps

>

Groups

>
XOLO Play T1000 Launched In India With Price Tag Of Rs. 15999
Question asked by Kaustubh Katdare in #Coffee Room on Jul 15, 2013
XOLO Play T1000 has been launched in India with a price tag of Rs.15,999. The company that's trying to outshine the fierce competition from Micromax, Lava, Lemon, Spice and Karbonn has announced the arrival of Tegra 3 - the SoC (aka System On Chip) graphic processor developed by NVIDIA to be used in mobile phones, tablets and portal mobile internet devices. Let's take a look at the specifications and features of this phone and figure out whether the price is justified.
Let's start with the most important things first: The T1000 offers a 4.7" IPS display which operates at 720p resolution (sorry folks, no 1080p Full HD here; which seems to be rapidly becoming the default feature of most of the smartphones). There's a powerful 1.5GHz NVIDIA Tegra 3, quad-core processor inside which takes care of powerful graphical computing - which means the games and movies will run smoother and faster. There's a nice 8MP camera on the rear with auto-focus and a 2MP camera on the front for your video conferencing needs.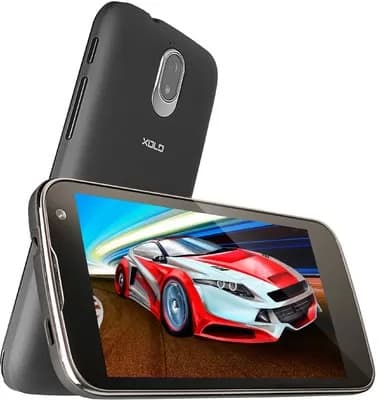 ​
The phone has 1GB of main memory which should make the things feel snappier. There's 4GB internal storage but you can expand it to about 32GB using a microSD card. The phone is 3G enabled, there's bluetooth 3.0 for your connectivity needs and an aGPS sensor. The phone derives all the power it needs to function from a 1900 mAh battery.
Our Take
: Tegra 3 is nice! But the price of Play T1000 isn't. We'd not comment on the real-world gaming performance without a thorough review of the phone; but there are several let-downs we notice. First the absence of full HD display, the second one is a 2MP front-facing camera and the third; and the most important is 1900 mAh battery. We've seen that Android Jelly Bean, even though being the latest Android in the market, eats up lot of battery and the battery is drained even faster when it's driving a 720p HD display.
We think the phone is little overpriced; but XOLO's built quality phone in the past. If you're looking to buy a new phone - you might just check this phone out at a nearest mobile store.
Posted in:
#Coffee Room
I don't think Tegra3 is able to power 1080p screens with decent graphics.There is a huge marginal difference between Tegra4 & Tegra3 in benchmark test. This is the reason why they are not providing 1080p screens.
BTW, 720p screen with Nvidia's Tegra3 QC chipset in 16 grands, is not bad at all!
I don't like the design, though.
But after long time xolo introduce smartphone which has serious market impact in smartphone segment.camera quality increased from previous xolo smartphone which was only 5mp.
No turbo feature to run it beyond given frequency range,but faster chip remove the poor battery life and heating problem that was in xolo X900
From my experience , I recently checked the previous model of xola and its look is impressive and good packing . But its features dissappointed me.
Coming to this phone,The main drawback i think is the lack of flash,poor battery,normal design.
I wont spend 16k for this crap.Try Micromax canvas 4or karbon titanium.
I think Karbonn Titanium S5 is a similar kind of product at Rs.4000-5000 cheaper. Why would anyone want to go for this smartphone? I wonder why would they feel like those kind of price tags would work.