Home

>

Apps

>

Groups

>
World's Smallest Diode Created - How Much Smaller Can Our Electronic Devices Get?
Question asked by Ankita Katdare in #Coffee Room on Apr 6, 2016
In a paper published in the journal Nature, a team of researchers from Ben-Gurion University, Israel and University of Georgia have demonstrated that it's possible to build 1000x smaller electronic devices than the ones we have today. The team's research work revolves around single DNA molecules and hints at a potential replacement for the current favorite silicon chip. The results put together in the paper titled 'Molecular rectifier composed of DNA with high rectification ratio enabled by intercalation' could lead engineers to build much tinier, highly advanced and powerful electronics devices.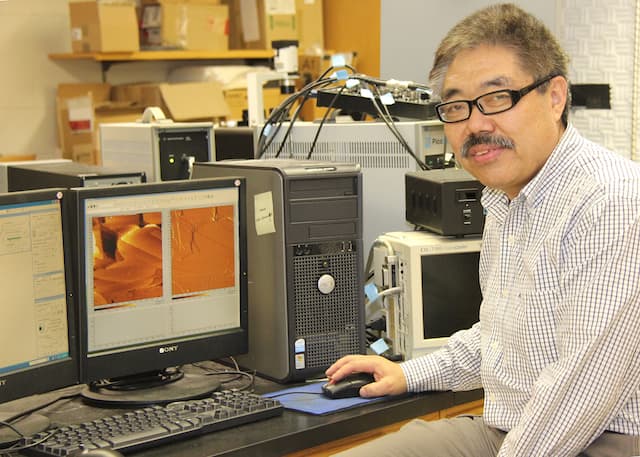 ​
The study's lead author - Bingqian Xu believes that electronic tinkerers have been trying to push the limits of silicon in their aim to develop smaller and smaller ICs. However, when its physical limit is reached, a silicon chip's behavior starts to become unpredictable and unstable.
To solve this problem, the researchers resorted to using DNA - the molecule which is fit for designing fully functional electronic devices, owing to its unique properties that make it programmable and predictable in nature.
The team was successful in building, what is now being called, 'the world's smallest diode' using a single molecule of DNA. To achieve this, when the researchers at UGA isolated a DNA to connect it to a nano circuit, the measured current was very small. Then, they intercalated a molecule named coralyne into the DNA. This broke the spatial symmetry inside the DNA molecule. On doing this, the current became 15x stronger for negative voltages than for positive voltages. This is a necessary condition for building a diode.
For better understanding of this experiment's results, the team also designed a theoretical model of the DNA molecule inside the electric circuit to better understand the results of the experiment.
What are your thoughts about much smaller electronic devices and do you believe it will give a boost to our electronics industry? Share with us in comments below.
Source:
University of Georgia
Posted in:
#Coffee Room