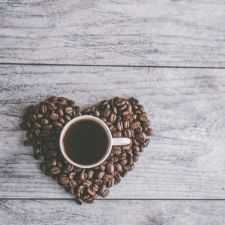 Coffee Room
Discuss anything here - everything that you wish to discuss with fellow engineers.
12920 Members
Join this group to post and comment.
Work-from-Home ? Ideas and How safe is it ?
What are the ideas for a person to work from home ? How does it work ? and how safe is it ? What is the risk involved in it ?

--Differential
Well, there are two kinds:
telecommute and at home jobs

telecommute requires your current job to allow you to work from home a day or two a week usually via network link on your computer, phone, etc.

most work from home job offers are either scams or very low wages. There are a couple telemarketing firms that employ people to work from their computer at home to take orders like a remote call center.
Hey Gohm,
I was talking about second kind of jobs ie. 100% working from home.
oh tats a better option!!provided ur employer has faith in you,there are many companies who follow these policeis,though mostly they are stuck to sales position
Diff-

The second half of my post then addresses what you are after. I've only knowledge of a couple of legit work from home businesses here in the US (excluding amway/avon as you leave your house for that) and they are all telemarketing/sales, as in taking orders from infomercials or food delivery. I am also excluding starting your own business as well from this.
Hi,
Engineers are always creative to do different type of work.they just need a start to show their talent.It's not a problem for them to work from home.


Hi guys ,
Any idea about the place or any information on this in Hyderabad India ia needed , please share if anyone have any .
I work at home and it's safe 😀 The only denger is I stay too long out walking my dog, cos the weather is beautiful now 😀 seriously, if you deal well with time management it's a perfect solution especially for all computer jobs that demand silence and focusing. If you're looking to work at home in IT industry I can recommend you searched Might be helpful for a start. It also depend if you want a permanent job if you mean "safe" in that sense it all depends on the agreement with your employer.