Home

>

Apps

>

Groups

>
WhatsApp For Desktop (Web Version) Might Be Soon On The Cards (Finally!)
Question asked by Ankita Katdare in #Coffee Room on Dec 15, 2014
Millions of users accessing WhatsApp every day have been requesting for a desktop client of the ever-popular app, but till now it seemed as if these demands always fell on deaf ears. Well not anymore. If the recent reports are to be believed, a web version to run WhatsApp on Desktop might be well on its way to inception and the subsequent long-sought launch. The news surfaced when a Dutch technology blog AndroidWorld reported that they have discovered a code in the recent WhatsApp update that has several mentions of the term 'WhatsApp Web' (and it is now being said that's what the browser version might be called).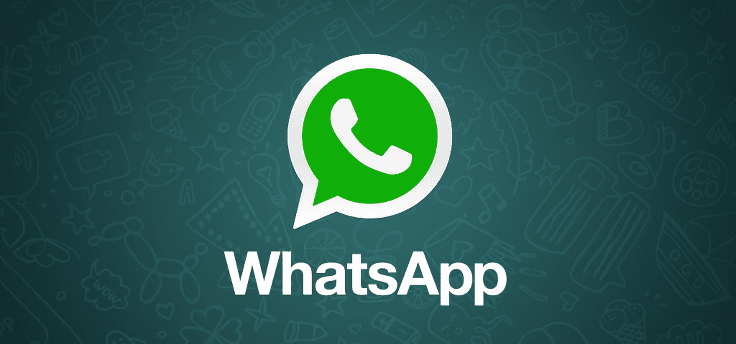 ​
It is a known fact that users are craving for a WhatsApp web version, thanks to the various discussions happening across various forums & blogs. In fact, many users are forced to choose the workarounds provided by the likes of AirDroid & Bluestacks to play their favorite app on their Mac or Windows desktop. It was about time that the Facebook acquired company took some concrete steps to tackle its rivals (messenger companies such as WeChat, Viber, Line & Telegram to name a few). Moreover, there's another reason to believe this theory as Telegram app's co-founder Mr. Pavel Durov recently shared in his interview that WhatsApp could be working on a web version "since they tried to hire our web developer".
Coming back to what AndroidWorld.nl has to say, as you can see from the highlighted parts of the screenshot attached below, the code used in WhatsApp update 2.11.471 references to logging in to a web service as well as tracking statuses online. It's a fair hint that the team at WhatsApp might be at least exploring the possibility of venturing into WhatsApp's web functionality. The WhatsAPI Official Team shares on Github that if WhatsApp is preparing for a web client, users might need to login with their WhatsApp account using OAuth, so the web client will send a request to your mobile client, if you accept this it will login in the web client. The website that should accept all this might be:
https://web.whatsapp.com
(currently a private subdomain accessible only via Google account login).

​
After being owned by Facebook, there were rumors that if ever there is a WhatsApp desktop client, it will need users to have Facebook Login to access it. That might've been a disturbing news for thousands of users. Thankfully, the recent reports suggest nothing of that sort.
Though these are all just hints and maybe-s, we hope that the rumor fire would fuel some serious actions from the team behind WhatsApp. What are your thoughts on WhatsApp Web? Would you use it and are looking forward to it? Share your opinions with us in comments below.
Source:
AndroidWorld.nl
(in Dutch),
GitHub
Posted in:
#Coffee Room
Supercool! I think it's become necessary for them to launch a web version of their app to remain relevant in the markets dominated by the apps like Viber, WeChat and others. I believe they should also consider premium features such as groups with more members. It's too difficult to keep up with the messages in WhatsApp. Plus, I personally do not like to type messages on my tiny phone screen.

I'll be one of the happy user of WhatsApp if they provide a web version. But on the other hand, everyone be prepared for more spam delivered directly to your phone. People are going to hate it after it becomes popular, mark my words!
Thousands of users will give a sigh of relief if WhatsApp 'confirms' or sends out an official word about this.
I for one, am already tired of the chain-messages forwarded just for the sake of it. With WhatsApp Web, one has to be prepared for all kinds of spam messages including photos of deities, quizzes, emoticons/stickers to flood our phones. 👀 That's both good & bad.
A Web Version!! Superb! Thanks for the info!! 😀
Super awesome,
@Ankita Katdare
you made my day !!
I was waiting for this since long.
Meanwhile, is this a Facebook effect, or are they coming with integration with FB or its just WhatsApp !!
Web Version = More Spam. Period.