Home

>

Apps

>

Groups

>
WhatsApp Business Chat Tools is a way for WhatsApp to make money (finally)
Question asked by Kaustubh Katdare in #Startups & Business on Mar 8, 2017
WhatsApp, the popular messaging app used to charge about a dollar per year to its subscribers to make money and keep its business running. However, after its famous acquisition by social networking giant Facebook for $19B, the service was
made free
for everyone. It was possibly a well thought move by Facebook to make WhatsApp world's leading messenger. Now, with over a billion active monthly users all over the world, WhatsApp is taking the next logical step - to figure out
how to make money
. Perhaps 'WhatsApp Business Chat Tools' is what the messaging app has planned.
According to report published in Reuters, WhatsApp is testing a new set of tools with select few Y-Combinator incubated companies. The documents accessed by Reuters point at WhatsApp planning to charge money to the businesses that want to contact their customers. The company, however, is being extra cautious about the spam problem. The company is said to be talking to its beta test users about how they engage with businesses over the platform and whether they've received spammy messages.
WhatsApp has talked about possible development of an API (application programming interface) that would let businesses develop custom applications for specific purposes. For example, a bank can communicate securely with its customer about recent transactions or an airline representative can chat privately with the customer about flight delays. WhatsApp hasn't officially commented on these developments yet.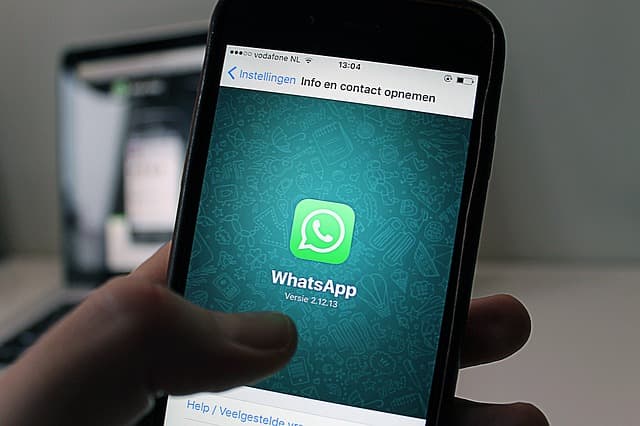 ​
A lot of technology startups run private trials with companies incubated at Y-Combinator. Founder of Cowlar, Umar Ilyas said that the trial of business chat tools is currently in very early stages. How the business chat tools feature works is not clear yet.
WhatsApp's co-founder, Brian Acton was recently in India to explore expansion possibilities. India continues to be one of the dominant market where WhatsApp is
massively popular
. India alone represents about 15% of WhatsApp overall user base and is rapidly growing. Many small businessmen in India are
already using WhatsApp
to communicate with their customers.
Source:
Reuters
Posted in:
#Startups & Business
Was thinking how could WhatsApp actually make people pay to use their services. The challenge is bigger because people can already use the service free of cost. People are comfortable sharing their 'whatsapp number' with local shop owner or service provider and I don't think these small business owners would actually pay to use WhatsApp business tools.

I think the major opportunity is with businesses like Airlines, Telecom service providers and others. But most of them already have their own apps and these companies have been offering discounts to people to install their apps. So messaging could just be a feature in these apps; and I already see it coming.

So, where does WhatsApp have a scope? I'm not sure.

What'd I do if Airtel sends me a message without permission? I'll block their number. Right now, I do not have that facility for the marketing messages, unless I opt for a DnD mode.

It's going to be tough for WhatsApp to make the business chat tools work in markets like India. Perhaps advertisements are the only way where people don't actually have to pay from their own pockets. What say you?