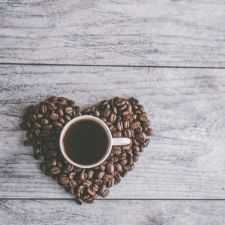 Coffee Room
Discuss anything here - everything that you wish to discuss with fellow engineers.
12913 Members
Join this group to post and comment.
What is your GOAL in life?
I'm not sure if this is the right place for this thread. Biggie said go ahead so here we go -

Countless times, we have been asked to write down our GOAL in life? But we are lazy. I am sure not many of us have never even thought about it. So here is a place to do it.

Write your aim in life! If you don't have any, WE (CEans) will help you find one. Let us help each other. What do we want from life? Its time to write it down.

Remember, its NOW or NEVER !

Here comes mine:-

1. I want to be Happy.
2. I want to learn to play mouth organ.
3. I want to have a happy family.

... that's what I can think of right now. I did not expect it to be so difficult.

Crook
Good Job, Crook!
Crook at his best, again. I'm really glad that you started this thread. I have following suggestions -
Post your action plan along with your goal. Without action plan, your goals have no value.
Write what steps have you taken in the direction of your goal. Tell us about your difficulties, problems & of course your success story.
I'm moving this thread to 'Help Me!' section. It would be the best place for a thread like this.
-The Big K-
good
Congratulations to crook for this thread.
I believe in short term goals...
-Get out of debt by end of this year
Plan: Spend less & save more. I'm cutting down heavily on unnecessary expences.
-Family reunion planned in November
Plan: Creating personalised invitations for everyone. Getting all of them on phone.
-Switch my job
Plan: Nothing as of now. At least I have started working on my resume 😉
Jerry.
Thanks biggie & good work Jerry!

Short term goals are also accepted. But I urge people to think about long term goals too.

Your long term goals might help you set your short term goals. Your long term goals, along with action plan will help you realise your dreams. So it is very important that you think about your long term goals.

I am sure that not many have thought about this before. That is the reason which motivated me to start this thread. I'm still thinking about my long term goals....

Crook
well...

great job crook... awesum work u've done here...

thinkin and deciding our goals is sumthing we must neva leave undone and on the contrary it is the most important thing we cant find time for in our busy schedules....

as of me.. what i aspire is
.) happiness of me and my family- what i think i can acheive this by "be happy, keep happy" and serve yer best...
.) a successful and strong career- this can be achieved by loads of struggle and hard work and a pinch of gul luck 😉

after this i welcum everything that god bestows me with 😉 😉 😉
Major Goal - BILL GATES - 2
Now the one and only
https://www.itacumes.com
Development with Recent Trends.
Regards,
A.SK...