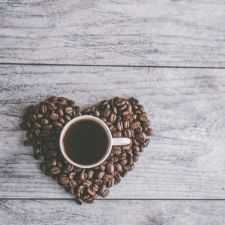 Coffee Room
Discuss anything here - everything that you wish to discuss with fellow engineers.
12894 Members
Join this group to post and comment.
What is the use of mobile computing in recent world ?
I want to know what is the use of mobile computing in recent world?
Interesting question. Not sure what exactly is the background for this question, but let's look at the uses -
1. Location Independence
Mobile computing allows computing to be location independent. Before mobiles, the computing would happen at specific locations where users had access to the desktops and servers. However, mobile computing allows users to be connected and computing anywhere without geographical boundaries.
2. Quicker Computing
With mobile computing, all the data and computational power is available quickly. All the files and information user requires are available immediately and at any location where Internet is available. 
3. Research Anywhere
Mobile computing has revolutionised the field of research. Now research can happen anywhere because of the instant and anywhere access to the Internet. 
All the videos, images, text, research papers or any other information required for research purposes is available to the user immediately. 
4. Entertainment On the Go
Before mobiles, users had access to videos, audio and other media only on desktop computers or laptops. However, with mobile computing, entertainment is now on the go. 
5. Greater Interactivity
 With mobile computing getting commonplace, mobiles can communicate with each other and servers in real time; enabling greater interactivity among users. 
I hope this helps. If you have more questions, ask away! 
Thank you sir... but how can we link computer and mobile  with each other through  it ?
@Abhinav  - Mobile computing, in simplest terms, is computing that happens on mobile devices. The mobile are getting smarter and current generation of mobiles now has hardware at par with desktops and laptops.
As of now, mobiles are now approaching 10Gb of on-board RAM, 512 GB storage space and very high-speed processors. This hardware configuration allows for running complex applications on mobile phones. 
In other words, the traditional computers have shrunk in size and are now available as mobile phones.
I'm not sure what you mean by 'linking' computers with mobiles. Mobiles ARE computers! If you simply want to connect a mobile phone to a desktop computer or a laptop, you could simply use a USB cable or WiFI or Bluetooth to establish connection and exchange media. 
I hope this helps.