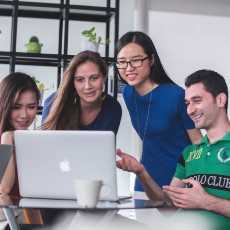 Internships for Engineers
Latest internship opportunities for engineering students
798 Members
Join this group to post and comment.
What are the best internships in Indian research institutes and how to get them?
What are the best possible internships available in India which gives research opportunity to the student,in undergraduate level? Generally from November most of the renowned institutes start posting openings for summer internships, sometimes with handsome stipends and sometimes not. But for the students it becomes very difficult to choose the right option for him/her. Generally at this time it is not in habit of those students to have a clear view of his/her future . So generally which one will help him more than the other is a million dollar question which needs some great level of experienced answer. And the answer will definitely differ from person to person. For now I would like to have a good list of institutes (may it be autonomous scientific research group or a company that gives freedom to its workers to research) which can help me and other students in the next step. Thanks in advance.
Thank you for the meaningful resource, I believe they will definitely help students to think beyond. I am sorry for late acknowledgment. Actually I mentioned India 'cause I thought it might be too broad to be answered but if it's possible to list some of great opportunities outside India,that will really be a plus to it. I would like to know also if there's any way to get financial aid for internships outside India. Hope to see more fruitful discussion in this regard. Thanks again.

edit: I will try to spread this link across known circles so that people from everywhere can have a look at this.