From the Archives
Archived discussions on CrazyEngineers
@Ankita Katdare • 07 Mar, 2014 • 1 like
Smartphones and laptops tend to heat-up when used for a long hours. This happens because the processor is doing all the work in the background while consuming a lot of electric power and producing heat in the process. To tackle the issue, a team of researchers from UCLA Henry Samueli School of Engineering and Applied Science have come up with a solution of using magnetic materials called "multiferroics" that significantly reduce the power consumption of logic devices (a type of circuit on a computer chip that performs functions like calculations) used in microprocessors.
The microprocessors currently used have the electric current pass through transistors (really small electronic switches). As the current involves electron movement, heat energy is produced. The switches also tend to leak electrons making it difficult to completely turn them off. With chips getting smaller and smaller with every passing day, the amount of heat wastage is just growing further. Therefore, by the use of multiferroic material, they can be switched on or off by applying alternating voltage - the difference in electrical potential. It then carries power through the material in a cascading wave through the spins of electrons, a process referred to as
a spin wave bus.
Using this process, the UCLA Engineering team, has seen successful results in reducing the heat produced.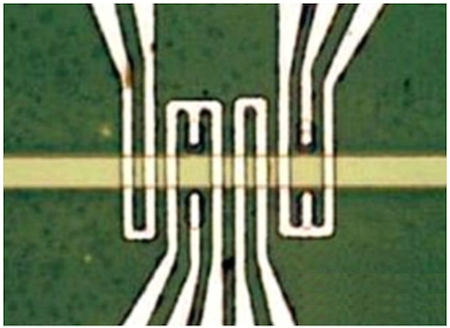 ​
The research team from UCLA demonstrated that the use of multiferroic material increases the processor's power efficiency by up to 1,000 times. The results from the team are evidence of electrical control of magnetism without involving charge currents and it has wide applications in processors and data storage devices of the future.
The research was funded by the Defense Advanced Research Projects Agency's Non-Volatile Logic program and the by the Nanoelectronics Research Initiative through the WIN. Their research is published in the journal
Applied Physics Letters
.
Source:
UCLA Research
Related Posts
Archives
@integratdbrains · Sep 30, 2006
With the Mahatma's birthday upcoming on 2nd oct let us put this topic in the debate section where we can have shouts from the CEans. Well for me Mr. Mohandas...
Archives
@Satya Swaroop Dash · Sep 23, 2015
Gionee Mobiles has been late to the entry level smartphone party with the recent launch of Pioneer P3S. The Gionee Pioneer P3S was unveiled on the company website and put...
Archives
@Ankita Katdare · Aug 15, 2014
Mahindra Two Wheelers India has launched a new ride for the Indian roads with Mahindra Rodeo UZO 125. Priced at Rs. 47,957 - the new top-end two wheeler packs inside...
Archives
I am planning to buy a new bike😁 At first my options were Yamaha R15 and CBR 150R...but they are as common as any other bikes in the city these...
Archives
@Kaustubh Katdare · Feb 6, 2014
Toyota Etios Cross SUV was unveiled at the ongoing Auto Expo in Delhi. It was high time that Toyota had to introduce a competitor to Ford EcoSport and Renault's Duster...