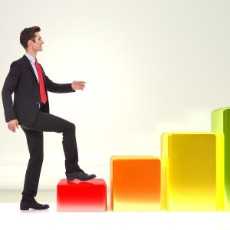 Career Help for All
If you've a question or doubts related to career, ask them here. If you can help others make right career decisions, join in!
259 Members
Join this group to post and comment.
TOP 10 Coaching institutes for AIEEE
IIT HOME
FIITJEE
Brilliant Tutorials
Career Point
Resonance
Bansal Classes
Radiance
Vidya Mandir Classes
Allen Career Institute
Sri Chaitanya
Just for others benefits AIEEE is national level entrance exam for engineering institues at India.

@Abrakadabra - few questions:

What are the parameters of this ranking? Number of selections? percentage of selections? Classroom selections / corespondance selections?

How come Brillient Tytorials is behind the IIT HOME?

I was just wondering how come we missed Narayana institue?

-CB
@CrazyBoy

I think we should start separate threads for all those queries, so that they are useful for students appearing for these Exams.

I will try to come up with them soon. Thanks.
Yes all the peculiar details are necessary because i have seen few websites just putting up top 10 B-Schools,Top 10 Universities and such things.Also they don't specify details about the survey.So it is hard to make decision depending on their ratings!