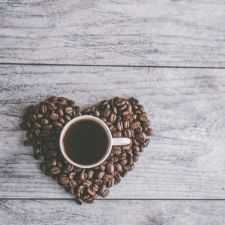 Coffee Room
Discuss anything here - everything that you wish to discuss with fellow engineers.
12915 Members
Join this group to post and comment.
Tips to become a better coder / programmer
hey, guys i am a fresher in comuter science engg.
and i need advices and tips to become a coder,

i have no experience in computers as a subject
I renamed and moved your discussion to CS/IT section.
I didnt get that......nor got any tips though😖😖
😀😀😀
thanks......but i am expecting them to b a bit more practical
A list of practical tips would be
1)Start coding there are plenty of tutorials available on CE and around the web.

2)Put in a lot of dedication and effort to learn to code.

3)Do not expect to be good in programing for next 1 or 2 years even if you are smart/hard/ dedicated. Make sure you are not demotivated by your failures.
Think coding as a sport, We all have seen how good Roger Federer is on that tennis court, Ronaldo,Messi on football field,Jordan on Basket ball court,Giba/Dante on Volleyball court,Vishy Anand on a chess board ,Sachin Tendulkar/Rahul Dravid on cricket field, but what we never see is how many hours of hard work they do, trust me coding is similar.

4)Learn algorithms, start with simple ones, use them in your daily life.

5)Participate in online coding competitions like ones hosted on codechef.com, topcoder. Try solving problems from projecteuler. They would hone your thinking and problem solving skills.

6)If you are stuck anywhere, google first, if not then only ask on forums.
Eventually you would realize that,Google is your best friend and teacher.

7)Participate in discussions, help others.

8)Learn Object Oriented Concepts, and use them.

9)Learn DBMS.

10) Learn to use automated testing and source control and use them.

11)Contribute to open-source.

12)Create something you wanted.

13)Learn how to convey your ideas by using UML or similar techniques.


These are few tips from top of my head,
If I would be the one asking this question, I would start from tip 1.

Take care,
-sc