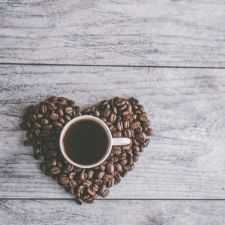 Coffee Room
Discuss anything here - everything that you wish to discuss with fellow engineers.
12915 Members
Join this group to post and comment.
The world our parents and education prepared us for is not there anymore.. now what?
There was always consensus in my family and society as a whole that getting a degree was important and would lead to a great career with a well payed job.
Here's
why it's soon not that big deal anymore. Have recently graduated and been pursuing a few job openings with mixed success. I have studied loads but I know nothing and the companies want employers who can be put to good use right away. Sure a degree helps but it's not nearly as important as it used to be.
I find it hard to figure out where to focus my energy since I have a degree and have been schooled in the old way of doing things but when I look ahead I see numerous new skills that I lack or that has to be re learnt.
Somewhat incoherent but imagine a fish-amphibian eustenopteron crawling out of the water for the first time, well that's me.
Oceanliner
: That's not just your story. I think that's almost everyone's story here. It's a fact that the education systems have been designed in a way to create instruction following robots than well-informed individuals. I have a degree in Electrical Engineering and my course only involved learning the theories. The only place where we put those theories to work was in the labs and that was the end of it.
The degree was never important and it's just that people have begin realizing it now.
However, there's no reason to worry. You'll always advance to a stage where you will find that you need more skills for the next level. It's like a video game - you equip yourself with 'lives' or 'points' and move over to the next difficult level where you find that you need more of those to go to the next level. It just continues throughout the game.
After graduating over a decade ago; I can say with confidence that it's your 'attitude' towards the world out there that really matters. The 'toppers' from our batches aren't proportionately successful (by all our regular-life definitions) and aren't far ahead of the 'rest of us'. And there's a reason : Education helped them get absorbed in the industry faster but once each one of us was 'in', we were all on our own. We all started with scratch and that's where the 'attitude' rolls in. I can't put more importance on attitude. It makes you do the things and achieve. Unfortunately, education systems have been designed to take that 'attitude' out of our brains and hearts and this is evident if you look at how the education system evolved (?) over a period of time.
I'd say, don't worry too much. Everyone's in the same boat.
Oceanliner
Look at it slightly differently.
The degree is a requirement to get a job. Its the baseline qualification needed and a degree alone will only get you into MRC's
It only gives the basic concepts of whatever line you have chosen
The rest has always been up to you to learn yourself.
And, TBH, even with just a degree you get an OK job with a MRC. You wont get paid nearly the same amount with the same ease if you didnt have a degree