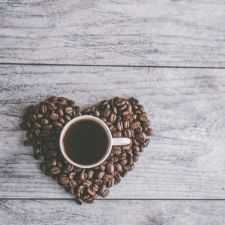 Coffee Room
Discuss anything here - everything that you wish to discuss with fellow engineers.
12920 Members
Join this group to post and comment.
Supermarket generates piezoelectric power in parking lot
Remember that
piezoelectric road prototype
we saw late last year? Looks like someone (besides us) thought it was a good idea. According to
The Daily Mail
, a Sainsbury's supermarket in Gloucester, UK (you've never been there), has installed kinetic plates in the parking lot that use the weight of shopper's cars to pump a series of hydraulic pipes, which in turn drive a generator. The system is said to generate up to 30kw of green energy an hour -- or enough to power the store's checkouts. And if that weren't enough, the store is also harvesting rainwater and heating it (during the summer, at least) with solar panels. The next in this store's "eco-friendly evolution?" Might we suggest Soylent in the deli? We hear the "green" stuff is particularly good.
[Via
Green Launches
]​
Filed under:
Transportation
Supermarket generates piezoelectric power in parking lot
originally appeared on
Engadget
on Mon, 15 Jun 2009 10:46:00 EST. Please see our
terms for use of feeds
.
Read
|
Permalink
|
Email this
|
Comments
More...
WHOA! Amazing stuff! Utilizing piezoelectric or a kinetic system on the road seems practical after all. I mean,
30KW an hour
?
Also from the article:
Apart from this green feature, the store is capable of harvest enough rainwater for flushing toilets over two years. While the solar panels heat water during the summer.
Nice 😀
Though, I wonder what is the total cost for this? Can these systems be implemented easily else where? We have talked so much about these things on CE, yet we havent thought about the practicalities of implementing them in real life.
I hope we get to see more technical information about Sainsbury's green system.
Solar Power Generator in parking lot.
Nice Solar Power Generator in parking lot. It is cool. I want to have some product like that.
Sunpowerport Solar Generator
nice idea.........what about the cost?