From the Archives
Archived discussions on CrazyEngineers
@Abhishek Rawal • 05 Jan, 2015
I get this pop-up :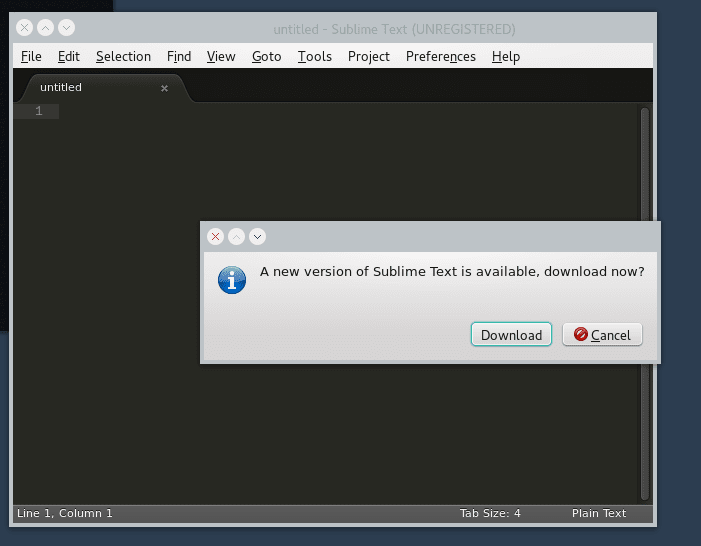 I want to disable it, so I added following lines in user pref :
But still that update thingy is popping. Anyway to stop that annoying pop-up ?
@Anoop Kumar • 05 Jan, 2015 • 1 like
May be update-check is broken in build 3.
Hack: Update host file
127.0.0.1       www.sublimetext.com
😉
src:
stackoverflow
Related Posts
Archives
@rizwanulfattah · Jul 30, 2008
hi i am a 3rd yr mechanical student.i need a mini project related to instrumentation & measurement.Can anybody help me?Please send me some ideas @
Archives
@Jerome Infante · Sep 12, 2015
A pleasant day i am Jerome Infante, a student of mechatronics engineering in the Philippines. i am taking the last year and i still dont have a thesis.can you give...
Archives
@asgharali10me25 · Oct 12, 2011
Can a mechanical engineering expert explain how a nozzle works?
Archives
@Anjani_cse08 · Mar 11, 2010
I am persuing B.tech in computer science feild,now i am going to be a 3rd yerar student after this summer holiday(june 10).I want to do a summer training in this...
Archives
@Falodun Ifedayur · Mar 4, 2016
Hi everyone, Please I need a technical problem in Mechanical engineering field and effective technology that will help to solve the problem and how the technology works to solve the...