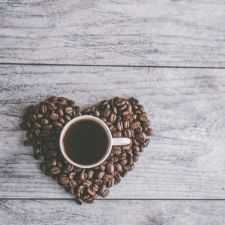 Coffee Room
Discuss anything here - everything that you wish to discuss with fellow engineers.
12889 Members
Join this group to post and comment.
SSD vs RAM
I am a windows user , I had recently went to a vendor to upgrade RAM of my laptop so he instead recommend me to replace existing HDD with SSD

I instead change my OS with 64 bit and 4 GB more ram total 8 GB now, and I can see my PC performance is improved, previously eclipse (IDE) used to go in non responsive mode, after frequent tab changes, but it is better now

Anyone tried SSD too? is it better to have SSD, what are pros and cons? any personal experiences?
Manish Goyal

Anyone tried SSD too? is it better to have SSD, what are pros and cons? any personal experiences?
I'm not convinced that the vendor asked you to replace HDD with SSD when you actually wanted more RAM. If you're running Eclipse, you ought to have better RAM - and 8 GB should definitely be more than sufficient. I'm assuming that you do not have any other 'heavy' software running on your workstation simultaneously.
SSD will drastically improve your R/W speeds. I've seen speed improvements on server when we migrated CrazyEngineers from HDD based server to SSD.
No I don't have, but xampp is still slow, when I try to import database about 30 GB then it takes usually 15-20 mins, can it be improved using SSD? I guess if SSD is all about R/W speed then it will resolve this problem right?
Yes, the import should be significantly faster. Do let us know your observation when you actually do the import. I'm guessing it should be done in not more than 5 minutes with SSD.
SSD does improve significant performance.
My observation with using heavy software like Photoshop, Intellij Idea, Android studio with my desktop which earlier has HDD now I am using SSD.
One my workplace I had a Intel Xeon processor server desktop with HDD which start crying when I use Visual studios. But Laptop with SSD with same amount of RAM, I can load multiple instances of VS and it works flawless.
Most of SSD articles claim only fast boot and quicker program loading which is true. However, there is another factor
virtual memory.
Every article claims that virtual memory is used after RAM is full which is a false statement.
See: https://support.microsoft.com/en-us...y--pagefile--and-memory-management-in-windows
"In modern operating systems such as Windows, applications and many system processes always reference memory by using virtual memory addresses. Virtual memory addresses are automatically translated to real (RAM) addresses by the hardware. Only core parts of the operating system kernel bypass this address translation and use real memory addresses directly.
Virtual memory is always being used, even when the memory that is required by all running processes does not exceed the volume of RAM that is installed on the system."
So, while running application in normal scenario address lookup is way faster in SSD than HDD. Which means, much better response to user input. You should definitely upgrade to SSD.
I have Samsung 850 EVO SSD, it's awesome. Get a good SSD of 250Gb and use existing HDD as secondary storage. Don't upgrade to cheap SSD.
Thanks anoop, you comments on this, has really added a lot to my knowledge
My Vendor asked me for wd green ssd, is it good enough?
Looks like WD recently launched SSd's.
I don't know much about WD SSD performance. However here is comparison. As a user of samsung EVO and EVO pro SSD I don't have any doubt on samsung, it works flawless.
UserBenchmark: Samsung 850 Evo vs WD Green