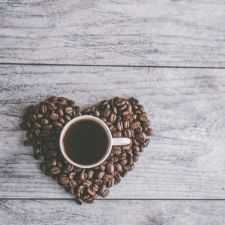 Coffee Room
Discuss anything here - everything that you wish to discuss with fellow engineers.
12829 Members
Join this group to post and comment.
Spam Mail: How To Get Rid Of Them?
I have been getting many spam mails. Many of them are, "You have won a prize of $10 million" etc-
Here is another one. How to get rid of them? I have created filters and all but they seem to crop up from one email address to another.
From where do they get our email-id?
Dear beloved friend,





I know that this letter may be a very big surprise to you, I am giving you my trust and wish you will give me back the trust i have given you . I believe that you will be honest to fulfill my final wish before I will die.





I am Mr. JAMES CATOUN , I am 58 years old, I am suffering from a long time cancer of the blood .From all indication my condition is really deteriorating, and my doctors have courageously advised me that I may not live beyond the next two months, this is because the cancer stage has reached a critical stage. I was brought up in a motherless babys home, and was married to my late wife for twenty years without a child . My wife and I are true Christians, but quite unfortunately, she died in a lobour room so i could not hear the cry of a child in my house Since her death I decided not to re-marry, I sold all my belongings and deposited all the sum of $10.2million dollars with a security company , as it was pakaged and registered as a personal Valuable.





Presently, this money is still in their custody, and the management just wrote me as the Legitimate beneficiary to come forward to receive the Deposit after keeping it for so long or rather issue a letter of authorization to somebody to receive it on my behalf since I can not come over as a result of my illness, Presently,I'm with my laptop in a hospital where I have been undergoing treatment. I have since lost my ability to walk about or do anything by myself and my doctors have told me that I have only a few months to live.





It is my last wish to see that this money is invested in any business of your choice and the gain made every year or 6 months as the case may be, distributed each year among the charity organization, the poor and the motherless babys home where I come from. I want your good humanitarian, to also use this money to fund churches, orphanages and widows around, 20% for you , I must let you know that this was a very hard decision, but I had to take a bold step towards this issue because I have no further option. I hope you will help see my last wishes come true.





As soon as I receive your reply I shall give you the contact of the security company. I will also issue you a letter of authority, which will prove that you are the new beneficiary of my funds. Please assure me that you will act accordingly as I stated herein.





Hope to hear from you soonest





Awaiting your reply





Yours Sincerely
Whenever you get emails like these, make sure to click the 'Report Spam' button/link in your email account. That way, the email service provider keeps track of the spam sources. From my experience, Gmail is pretty good at spotting such spam.
Yes, gmail is very effective and does not let such mails reach my inbox *ever* 😀

However these mails manage to find my email id and land in my account ("spam" section of course!)
How do they get people's email id?😨
agreed with Biggie
Gmail is very effective in this
Whenever You get any such mail , simple select the check box on left and click report spam , you will never get any such mail from James Catoun 😛
Issue

However these mails manage to find my email id and land in my account ("spam" section of course!)
How do they get people's email id?😨
There are various ways you can harvest people's email-ids.. And the thing is, you can't really stop the spammers from getting your email address. You change your email, you will still get spam.
That is why email clients have spam filters. You can not stop getting spam, but you can very well not waste your time by trusting your email client and not going through those messages in the spam section.. Your email client can only do so much. It can only separate what it thinks is spam from other regular mail. If you want, you can set up a filter to delete all mails classified as spam directly, without moving them to the spam section.