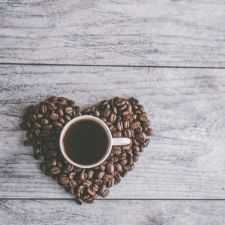 Coffee Room
Discuss anything here - everything that you wish to discuss with fellow engineers.
12773 Members
Join this group to post and comment.
Solar Power Cells Over Water Bodies [Narmada Canal, Gujarat]
You must have already read in the news about Gujarat becoming the first state in the country to generate solar power through panels mounted on a water body. The state is all set to install solar power cells over 1 km of the Narmada canal.

How much feasible and advantageous is this?

One that we can think of immediately is that this is a clean energy resource. Secondly, the need of land is reduced and we prevent the evaporation of lakhs of litres of water since the canal will be covered.

This is a Gujarat State Electricity Corporation Limited's (GSECL) project for 1 MW.
The engineering, procurement and construction contract for the project has been awarded to Sun Edison at a cost of Rs 17.71 crore. This is slightly higher than a traditional solar plant, where panels are mounted on land, which costs in the region of Rs14-15 crore for 1 MW.

The project will be complete in the next 2-3 weeks. What are your views about this?
In Tamil Nadu they were giving free mixer grinder and wet grinder.. but they are not giving us electricity.. then what can we do with that, i think if they give free solar panel, then we don't have power failure... but they are not doing that...
I think that installing solar panels is always a good idea, it's a missive resource and needs to be invested in if we are to get anything worthwhile out of it. But ehhh, why on the water? I image that a canal would have lots of stagnant water in it so above the water level the ambient humidity would be quite high. This environment is quite a breeding ground for single celled organisms that thrive in humid areas aka slime. Since a solar panels power harvesting capability is directly linked to how clean it is, then this doesn't seem like such a good idea.. the whole array would have to be scrubbed down every two weeks.
but getting power from canal is not a simple process.. it requires high capital cost and need more time for construction.. but solar energy is renewable energy..
I've always believed that the petroleum companies make sure that the world doesn't get enough of solar panels. But given the project being carried out in Gujarat; I must say the engineers have come up with a nice idea. I want to know how what percent of the canal are they planning to cover.