Home

>

Apps

>

Groups

>
Skully Helmet Runs Android, Features Heads Up Display To Give Directions & Weather Forecast
Question asked by Ankita Katdare in #Gadgets on Oct 21, 2013
Innovation have made their way to the motorcycle safety gear with the Android powered Skully Helmets becoming Smart and more productive than ever before. Developed by Skully, a Silicon valley-based start-up, the Skully Helmet features a small Synapse integrated heads-up display (HUD) that gives the rider directions on a map and does weather forecasts. Developed in a Lightweight, aerodynamic, tricomposite shell body, the helmet has got 3D laser-cut foam for a perfect fit on the rider's head. For the right amount of ventilation, the helmet is fully adjustable and to keep the rider's eyesight clear the shield on it is anti-fog, anti-scratch and anti-glare. Also found on the helmet is a quick release chin strap and visor for safety of the rider.
One interesting feature on the Skully P-1 Helmet is the presence of a 180 degree wide angle rearview camera that makes sure the rider gets complete idea of what's behind. The helmet also has bluetooth connectivity with voice control, therefore you can get it paired with your smartphone and make calls right through it or change your destination through voice commands. What's more, there's support for visual GPS navigation. With all these features in place, one might find the need of a powerful battery. According to the Skully website, the battery on this helmet can last for 9 hours of continuous use. A regular USB charger can be used to charge the helmet, making it easy to charge even with a regular phone cord.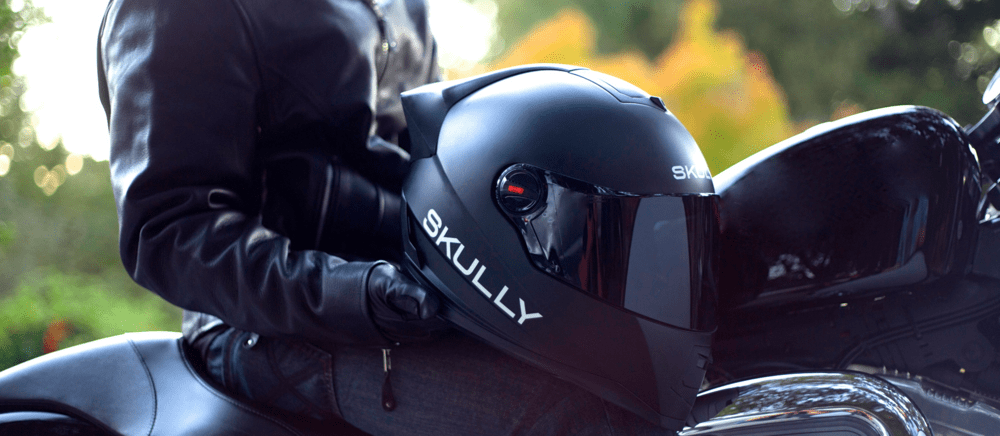 A lot of people are pin-pointing that with a camera and having the road constantly in front of you, won't this helmet features be distracting? According to a post by Skully, "The display is positioned outside the riders primary field of view, and appears approximately 6 meters away. This means you can see the road ahead without any obstruction from the display. This display system simplifies the riding experience because you no longer have to avert your eyes from the road to see what is behind you or to find your route." To check the working of this helmet, watch the following video demo from the company -
Let us know your reactions on the Skully Helmets and its features in the comments below.
Posted in:
#Gadgets