Sinusoidal wave form
Sinusoidal wave form ???

I am asking:

We know that if a coil rotates in a transverse magnetic field a sinusoidal voltage is induced between its terminals.

.

My question now is:

Why it is exactly sinusoidal in the shape and not any other wave shape??


.

Thanks for help.

The voltage induced in a coil due to any moving magnetic field is directly proportional to the velocity of the field in the direction of the axis of the coil. Hence voltage induced by a
rotating
magnetic field is obtained sinusoidal as shown in the representation in the attachment. The same applies if you want to drive a motor, you will have maximum efficiency and smoothest torque when the driving voltage is pure sinusoidal.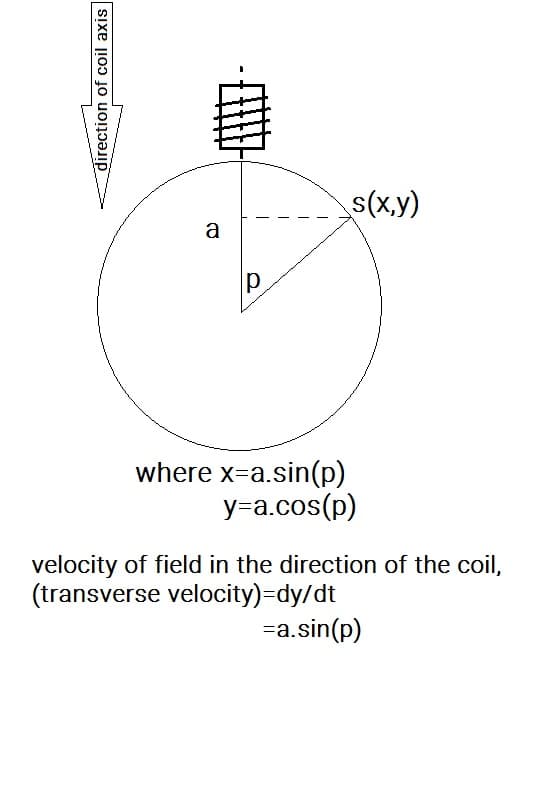 The representation needs, v=|dy/dt|, but you get the picture right?
Only logged in users can reply.