Home

>

Apps

>

Groups

>
Should the manufacturers to be forced to post the safety ratings they had got?
Question asked by Sarathkumar Chandrasekaran in #Coffee Room on Aug 16, 2013
yes we had debated a lot on the crash test and now comes the question on reliabilty on Indian Cars.We should force the Car manufacturers to undergo "strict safety a,crash tests and the ratings" they got should be posted in all the ads whether its a tv commercial ad or its a pamplet or on news paper.We had seen many commercials and ads but only few companies opt to post the safety ratings provided they got a nice and fancy ratings.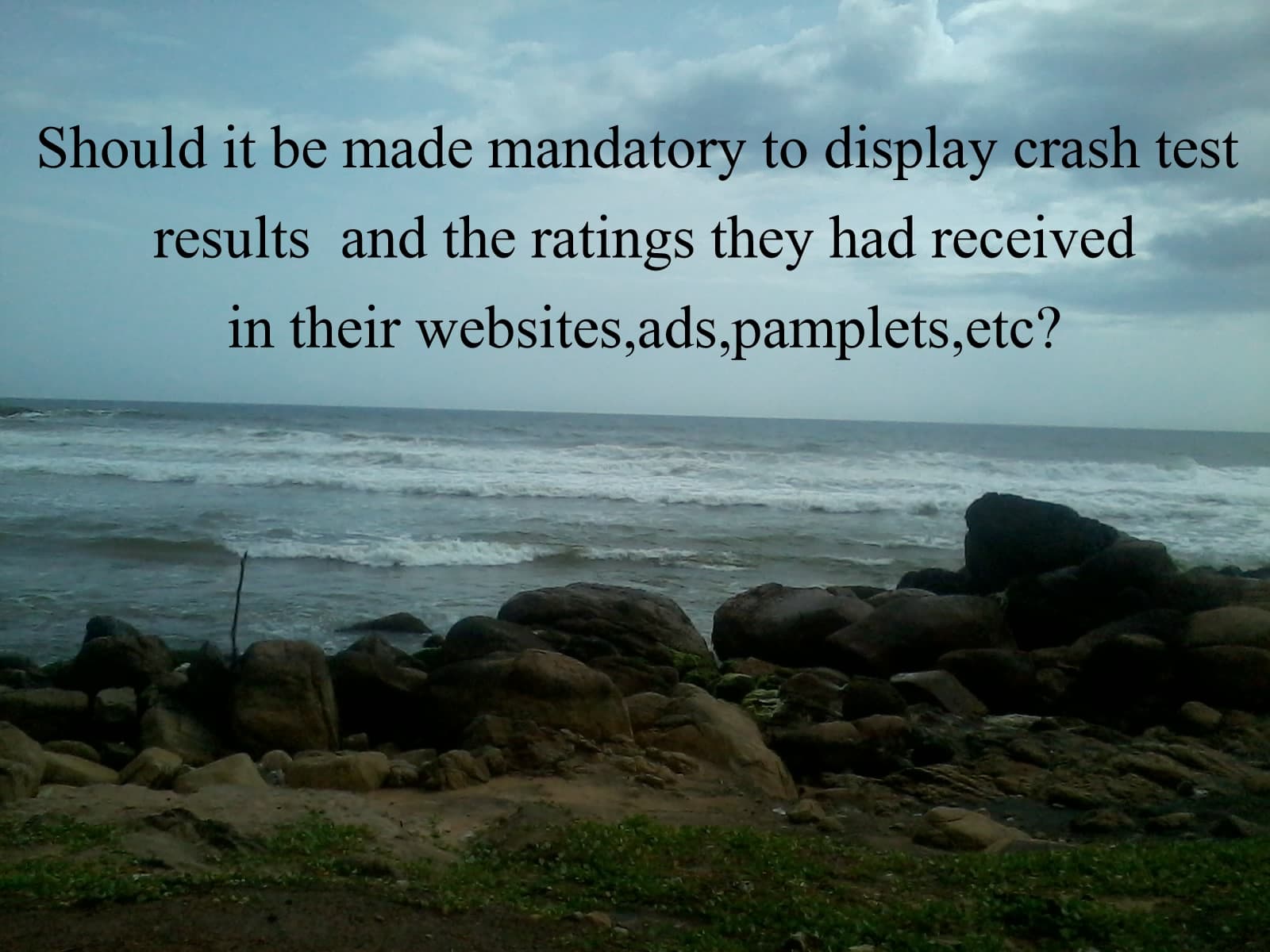 Should it be made mandatory?Should the people want to be educated and awareness should be created on safety ratings ?
I am waiting guys.................
😁
Posted in:
#Coffee Room
Excellent idea. However, dumbing down the idea of how these ratings actually work so the common man, deficient of degrees in mechanical engineering, might understand them correctly, would prove very difficult.
First of all, the RTO office needs to set up a standardized wind dedicated to test safety of Automobiles. That should be centralized and applicable to all. And that rating can later be used as a compulsory supplement information in publicity material. And why RTO because it will be government controlled. Not something private organisation. If you raise question about biased result and corruption and all in that sector, then that cannot be ever justified. We expect fair results. That's all.
Why are you biased against private organizations?
Gurjap

Why are you biased against private organizations?
I am not at all biased against private organisations. Its just that the possibility of private organisations getting sidetracked and giving out poor judgement is higher as compared to autonomous or government controlled organisations.
If private companies give out poor judgement, they lose consumer confidence and business. Not so for government organizations.

Not to be sidetracked, I again insist that the idea of making companies publish their crash test ratings is great. Are you sure it is not being done anywhere at all?