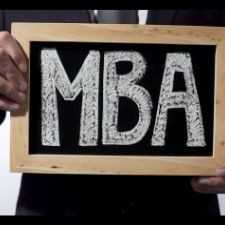 MBA
Masters of Business Administration: Discuss everything related to MBA with fellow aspirants and those who've been there, done that!
310 Members
Join this group to post and comment.
should mba preparation be taken as a safe side option!!
Hello everyone,

I am in the final year of Computer Science Engineering and right now i am preparing for SCJP (Sun Certification for Java Programmer) certification and in this particular year I wish to make a good command over Java and .Net.Should I prepare for MBA as well, considering the present scenario of market slump,bt there is not enough time for CAT preparation and I too wish for an experience before pursuing an MBA course..
This thought really deviates me!!😕

Please suggest!
From what I've gathered, MBA is best done after some amount of experience. But in the present scene, as there are not many openings available, going in for an MBA after completing your graduation is advisable. Regarding preparation, it depends on many factors. You can get a good score even if you have not been preparing for the entire year. A friend of mine got 98.6 percentile with just a month's prep. You should prepare for an MBA or any other masters degree in my honest opinion.
@CE_Neha : You'll graduate in 2010, right? Why are you worried?
Well my view is that if you are really serious in MBA ..it requires a rigorous prep for an year....seriously if you are thinking about IIM or any top class college....even i got 95 percentile in CAT without a lot of effort...BUT IIM calls at >99 percentile not 95 or98...moreover scores needed to be balanced in all sections...IIM call IS NOT A MONTHS TASK...have a talk with a person who done it...they will tell you..how much of effort is needed....
More over make up your mind of what you want to do...